Grow Your Own Christmas Decorations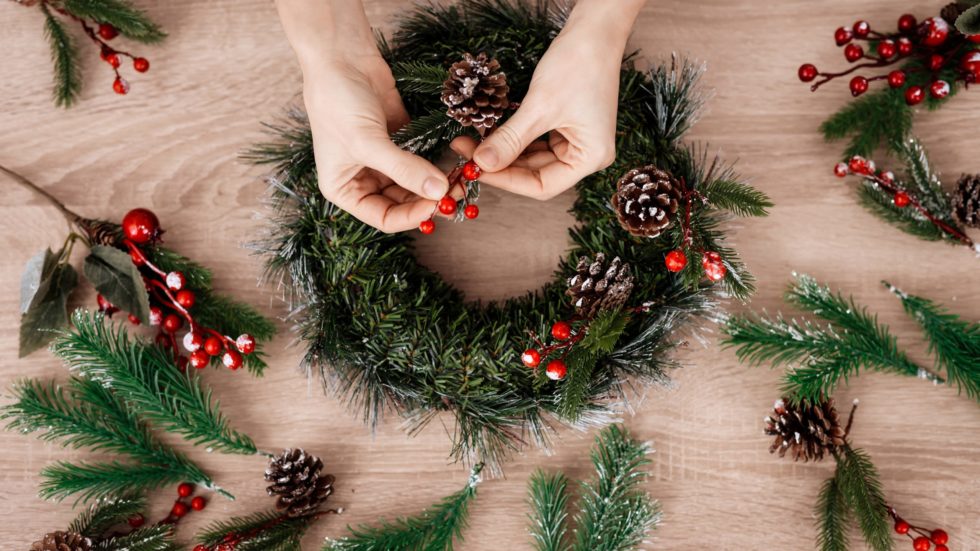 Grow Your Own Christmas Decorations
The cost of Christmas decorations, financially and to the planet can be quite eye-watering, however, have you thought about growing your own decorations? Going back to nature and home growing your Christmas can make the festive season even more special and provide an opportunity to celebrate your garden's rich and glorious abundance as well as the celebrations of the holy time.
In 2019, we are perhaps more acutely aware of the cost to the environment of our actions than ever before. All too often, Christmas can be a time of waste, and one aspect of Christmas which might be seen as particularly wasteful as the decorations which adorn our homes, although they add sparkle and magic to Christmas celebrations they can come at an environmental price, opt for a greener Christmas this year. As well as saving the environment you can also save some much-needed pounds and have some fun too!
From Garden To Home
In Time For Christmas
Door Wreaths
An age-old favourite, a holly and ivy weaved around a wreath frame adds a classic and classy touch to any home, placed on a front door, a wreath is a welcome sight for visitors.
Table Wreaths
Looking a table centrepiece? Use a variety of spruce, fir and pinecones to bring the outside in and onto the dining table, finish with a candle to add some extra ambience.
Banister Garlands
Like wreaths, garlands are a classic, add pine branches, dried berries and flowers to give a sophisticated touch – wrap around doors or staircase banisters to give a traditional feel.
Bells
Utilise fallen pinecones and turn them into something special – bells of the ball by spray painting them and affixing with ribbon to add to your Christmas tree or on light fittings.
Baubles
Use a dried flowerhead such as a Allium Christophii and spray it in a festive colour of green or silver before using ribbon to tie it to your Christmas tree or on a curtain rail.
What Is On A Gardener's Christmas List?
Do you have a green-fingered family member or friend to buy for this Christmas? If they are looking for a new garden tool, do you know what you are looking for? If no, get tooled up!
Lawn Edger
The perfect solution to defining your lawn by cutting a clean edge
Hedge Shears
Useful for keeping bushes and hedges in trim and in shape
Fork
Ideal for aerating lawns, breaking up clumps of heavy soil, and digging holes
Rake
The go-to tool for removing stones from soil and levelling surfaces
Hoe
Good for preparing flowerbeds ahead of planting, including weeding
Spade
A firm gardener's favourite, simple yet effective, it is used for digging