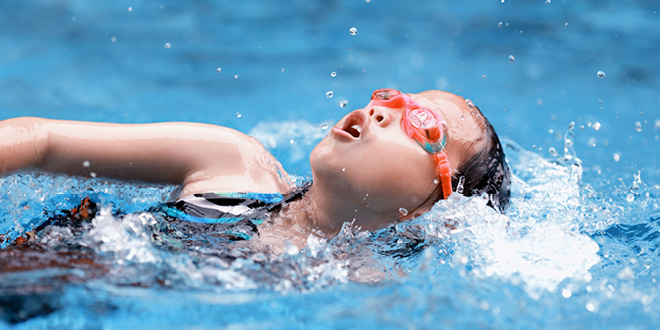 You may have given them the gift of life, but what about giving your children an important life skill?
In a recent survey*, 49% of parents said that they felt "overwhelmed" by the sheer responsibility of this, and even more than half of those questions also said that they felt there just weren't enough hours in the day to give their children the grounding or life skills they need. Sound familiar?
Don't panic, here are just a few life skill suggestions, which you can easily slip into your busy days!
Reading
It goes without saying that reading is important – each day we need to read to take in a variety of information, be it from medicine bottles, road signs, application forms, the list goes on; all to be able to carry out simple everyday tasks. By starting to read to our children (and continuing to do so!) from an early age improves their understanding of language and vocabulary, making reading second nature. It can also open discussions to feelings and thoughts too. Many reading charities suggest reading out loud to our children, even when they can read for themselves, to improve their skills and motivate them to learn more words, which may be above their current reading ability.
Schedule in reading time once a day, to pass on this life skill to your child – even just fifteen minutes before bed could make a big difference!
Swimming
Did you know that swimming is the only sport that could, potentially, save your child's life? Drowning unfortunately is still one of the most common causes of accidental deaths in children. Make learning to swim not only a life skill, but a LIFE SAVING skill too. Each year, Swim Safe (an outdoor swimming and water safety initiative, organised by the Amateur Swimming Association and the RNLI) runs events at beaches and lakes, throughout the country to teach 7 – 14-year-olds how to stay safe in open water environments. Local swimming pools also run lifesaving courses and practical swimming lessons too.
Languages
Studies by Harvard University have uncovered that learning additional languages increases a child's critical thinking skills, creativity and flexibility of the mind – proving that teaching your child how to say hello, please, thank you and the like, goes far beyond holiday politeness! To implement a new language in your home, buy beginner books for children or take advantage of local classes!
Communication
We've all heard the saying: communication is key and never more-so than in today's 24/7 world. While communicating is an on-going life skill, starting early-on in life is important to ensure your child can form good relationships and solve problems. Communication begins at birth and develops throughout life but when most children are of primary school age their abilities to communicate thoughts, express themselves and listen to others undergo change. Most become eager to communicate more effectively. To help your child with this, remember that they learn from what they see and experience! Therefore, think before you speak, try not to shout, speak clearly, communicate your feelings and listen carefully. From witnessing these skills, first-hand should make for a successful start for your child!
*Survey conducted by Chessington World of Adventures.