Girl Guide Volunteers Honoured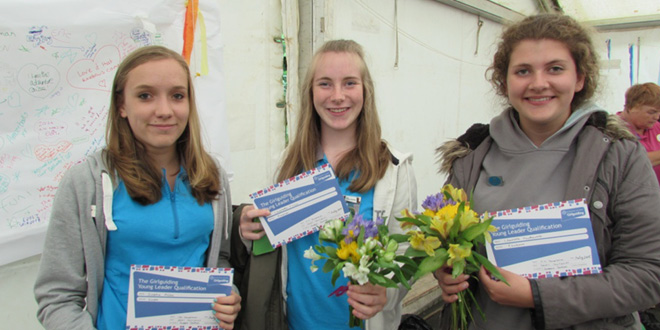 Recently, local Guiding volunteers were honoured in an awards ceremony, celebrating long-standing service to the community.
All local Rainbow, Brownie and Girl Guide leaders, assistants and helpers spare their time for free, each week to continue these vital groups for young girls – which have a community focus, at its core.
Five year awards were presented to assistant leaders; Katie Riley (1st East Grinstead Rainbows) and Helena Whibley, from the 4th East Grinstead Guides, while ten years of service was celebrated by the 2nd East Grinstead Rainbows' helper, Janine Taylor.
Louise Tucker, leader of the St Johns Brownies, Rainbows and Guides, Jo Lee (a helper at 1st EG Guides) and July Roxburg, an assistant leader with the 6th East Grinstead Brownies, all received awards for over twenty years of dedicated service! Well done ladies!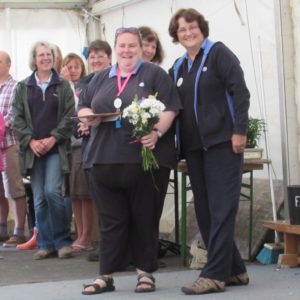 "All those awarded give up their time to volunteer each week, during term time, so that girls aged five years upwards can have fun and learn new skills," Janet Templeman, East Grinstead Guides Division Commissioner, tells us. "Girlguiding offers many opportunities to all of the girls. I am not sure parents realise that we don't get paid and it is a big commitment on behalf of our volunteers!"
As well as awards for those that already lead groups, girls aged 14-16, who would like to become leaders when they turn eighteen, also received recognition
with a Young Leaders Qualification.
Young Leaders; Charlotte Hawksworth (7th EG Rainbows), Charlotte O'Neill (3rd EG Brownies) and Sophie Allen (6th EG Guides) were all presented with their qualifications by County Commissioner Deborah Phillips.
The ceremony was a real celebration, as not only were all of these fantastic volunteers and young leaders commended for their hard work, but also five of our guides (Amelia Thomas, Antonia Major and Hannah Ridges, all from the 4th East Grinstead Guides and Katie Allen and Jenny Thompson, from 6th East Grinstead Guides) obtained the highest award you can possibly receive as a Girl Guide – the prestigious Baden-Powell.
Congratulations to all! If you would like to volunteer with or would like your child to attend a local Rainbow, Brownie or Guide group, visit: www.girlguidingsussexcentral.btck.co.uk.