Enjoy Festive Treats At Balcombe Village Craft And Local Produce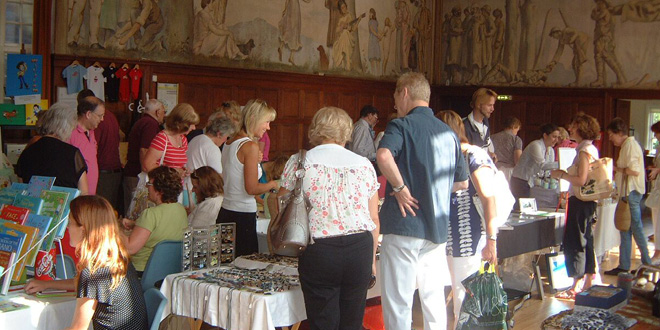 The annual Christmas market held in Victory Hall, Balcombe is back for 2015 from 10am – 2pm on the 7th November with free entry.
Organiser Glenda Thomson has been running the market for six years for the village.
She said: "The hall is the hub of the village and I love that it's so busy with all sorts of events which is wonderful.
"But it needs funds to help pay for its upkeep. It's such a thriving village with something for everyone!"
At the market on 7 November, Glenda said they have invited a team of young mums from Tiggers Pre-School Nursery and they are helping to fundraise for them.
There will be a range of stalls and local produce with lots of tempting ideas for Christmas, including a raffle and refreshments.
In the 20 stalls in Victory Hall, there will be shabby chic giftware, handmade jewellery, vintage tea-cup candles, home fragrances and accessories, fused glass designs, children's clothes, raffia bags, antique boxes, Usbourne books, nostalgic prints, soft toys, paper crafts and much, much more.
Refreshments will include everything from sausages and bacon to homemade jams and chutneys, cakes, fudge sweets and chocolate truffles.