Creating a Kitchen Garden from Scratch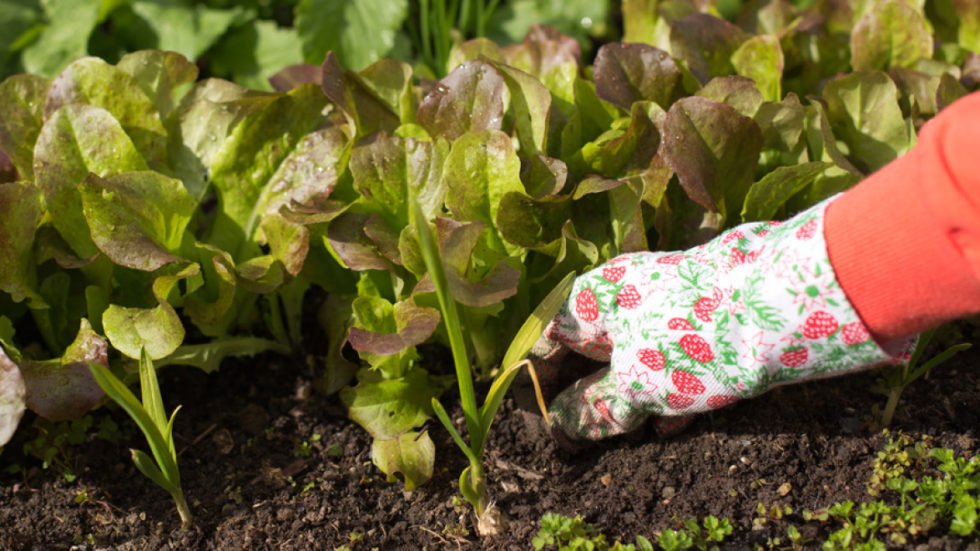 Do you aspire to create the perfect kitchen garden? Regardless of size, we've got tips and ideas for you.
A kitchen garden is a dream for many, whether you are green-fingered, a dab hand in the kitchen, or both, a kitchen garden is a great idea and isn't as difficult to plan and execute as you might think.
Is your garden a waste of space or do you have room for improvement and potential? Are you past the stage of needing a lawn doubling up as Wembley and could you claim some of it for vegetables?
There are few more rewarding ways to spend an hour or two a week than growing your own vegetables. Let 2017 be the year when you start growing your own – it could become a habit for life.
A lot of vegetable growing requires little or no gardening experience, and by doing well, you can form the basis of hundreds of free and delicious meals over the next few months with very little effort. You will probably need to continue buying trickier to grow vegetables such as red peppers and aubergines, but generally, you can produce yourself a kitchen garden which will be fit for supper!
Grand designs
Even if you've never sown a packet of seeds before, get set to bring in the salad, herbs and vegetables from just outside your door in a few weeks! In order to do so, it's all about the design!
If well-planned plots are the best-looking areas of a garden and you think about style as much as substance try using funky and creative-designed pots so you can create a style that is eye-catching!
Location, location, location
To determine the best location for your patch, go out into the garden and work out a location which is sunny yet sheltered, the spot where you might want to sunbathe – this offers
the best of both worlds.
To help growth, your kitchen garden will need plenty of food to fuel the growing process. That's only possible in full sun, so avoid overhanging trees and shrubs and shade-throwing sheds and buildings as far as possible.
As well as the sun, many plants such as tomatoes and cucumbers need shelter from the wind – they won't grow well if their roots are rocked and their leaves will become discoloured with wind burn.
The spade work
Clear the soil of perennial and annual weeds before you plant, and if you want to be 100% organic, you'll need to clear the grass and then dig it over, making sure you've got rid of any
roots of weeds.
Go to war with the weeds
If the weeds are already cleared, and only annual weeds are your problem, it's good to cover the patch for a couple of weeks in early spring to keep the soil warm so you can plant earlier.
Use sheets of clear plastic which warm and dries the soil, and being transparent it helps the germination of weed seed – when you uncover these are easy to clear by hand or hoe.
Another key to weed control is to use mulch to prevent weed seed drifting in from germinating in your soil – as you plant out your seedlings in a few weeks, lay a good 2" (around 5cm) of mulch.
By Jacob White