How To Create The Perfect Guest Room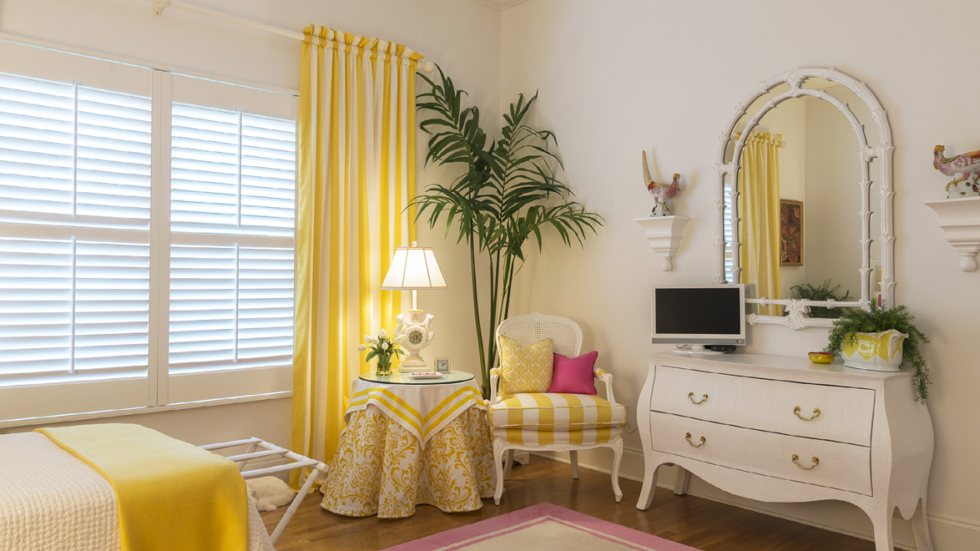 The summer holidays are here and the number of guests passing through the home is up, but just how do you create the perfect guest room? Here are some ideas to make your guest feel at home!
Whether you are hosting friends, your mother-in-law or your parents are spending the summer holidays with you to help with childcare, or if it is your children returning home from university for the summer, what simple additions can you make to a spare room make sure it has a wow factor?
Bags of Books
One of the most enjoyable pastimes when visiting someone else's home is rummaging through their book collection. Whether you have wall-shelving or a bookcase, stock with a variety of good quality reading that appeals to all tastes. Do not forget to add some bright bedside lamps or reading lights!
Case Closed
Add a fold-up luggage stand, this hotel-inspired touch saves guests from having to squat on the floor to rifle through their suitcases for items. Make sure it is accessible and ready at the foot of the bed.
Accessorise
Whether you put them in the bathroom or in the bedroom, little extras make guests feel special. Taking more inspiration from hotel visits – include toiletries and niceties in case of forgotten items such as mini toothpaste, an extra toothbrush, emery boards and small bottles of hand lotion.
Pillow Delight
Some like them flat, some like them fluffy. Keep a range of pillows ready to satisfy guests' individual tastes and do not forget to invest in tasteful blankets, you never know with the British weather!
Get Hooked
Your guests will not have a designated spot in your home to tuck away jumpers, purses and car keys. Make it easy for them by mounting hooks and wall racks on the backs of doors, or in easily accessible areas of their guest room. Remember to have plenty of coat hangers available for outdoor clothes.
Say It With Flowers
There is nothing as welcoming as freshly cut flowers, keep the arrangement simple though. Stick a few cut blooms from your garden in a jug for a fresh and vibrant welcome but try to avoid flowers with overpowering scents that can lead to headaches. Do not forget about guests with allergies!
Right On Time
Ensure that guests do not miss a planned activity, or breakfast by placing a small clock in their room, whether just for them to keep time, or for them to set the alarm for an early morning wake-up call.
Mirror, Mirror On The Wall…
Hang a mirror, large or small in the room to provide the perfect spot for your guest to comb their hair, touch up makeup or put on jewellery. If space allows, a long dressing mirror is an even better addition for guests who have a sense of style and want to look tip-tip from head to toe this summer.