Community Hero: Robin Springer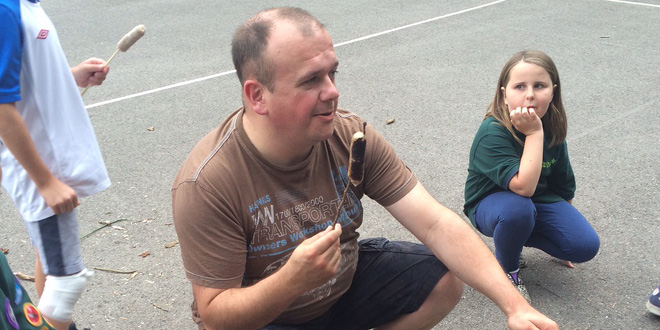 We're always keen to profile people in the community who really stand out. Those who are doing their bit, making a difference, and really bringing people together. To kick off September's hero spot, we have Robin Springer, who was nominated by Paula Pearson (and many others, including Jo Baker, Carla Spear and Tony Pearson).
Robin has been a member of the Scout Association since he was six, and became a leader back in 1996 in a group in Haywards Heath. He's since been involved with District, County, Explorers and has run numerous international trips including Uganda and New Zealand. Robin is part of the 3rd Haywards Heath Scout Group.
When asked why Robin deserved to be the community hero, Paula explained how she knew Robin first: "Robin was in the district team and involved with explorers when I came in as a Beaver Scout leader, then I moved up to cubs. But during my time with cubs about five years ago Robin was appointed district commissioner."
So why is he a community hero? "Robin is a community hero because of his undying love and passion for scouting and that he can turn a group from nothing into something. This was his group as a child. He was a beaver then a cub then a scout, and he is very happy to see the group flourish."
Paula said Robin has made a huge difference to the community and has shown the group that he really believes in them. She said his lust for scouting is "still as enthusiastic as it was as a child".
"He gives the group a lot of his time as well as working full time he is also a dad and husband has a beautiful daughter and another baby on the way. But for Robin, nothing is too much trouble."
Do you want to nominate a community hero who you believe inspires the local area, puts in their own time to make a difference, or simply deserves some recognition?
Email me at amy@mantramagazines.co.uk with your nomination and tell me why you think he/she deserves to be in next month's issue!