Clair Hall Site Set to be Regenerated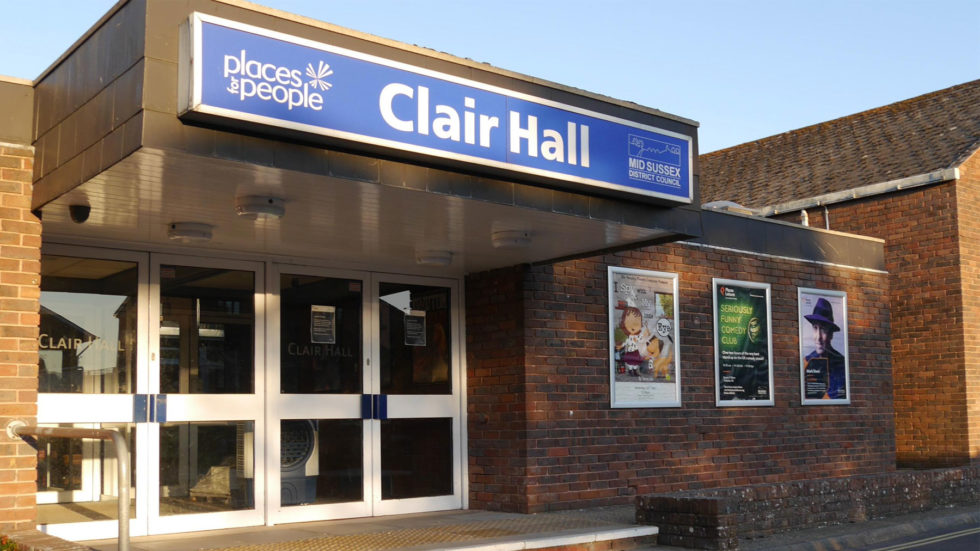 Mid Sussex District Council has agreed to regenerate the Clair Hall site in Haywards Heath and Councillors have asked that options for redevelopment include the provision of new modern community facilities.
Clair Hall is over 50 years old and has been closed since 19 March 2020 to reduce the spread of Coronavirus. At a meeting of Cabinet on Monday 14 September, it was agreed that Clair Hall will remain closed permanently and Council officers should explore options for the regeneration of the site; including the provision of modern community facilities, either as part of any future regeneration of the site or at another location within the town centre.
Councillor John Belsey, Cabinet Member for Environment and Service Delivery said "Government restrictions on social gatherings mean Clair Hall must remain closed. It runs at a financial loss and will cost over £1 million to repair and maintain the ageing building over the next 20 years.
"Clair Hall is now over 50 years old and the number of people using it has declined steadily over the past few years. I think most people would acknowledge that it is not fit for purpose and doesn't meet the future needs of the community. The hall was originally built as a performance venue, but it is now used mainly for meetings and exercise classes, which could be accommodated at other community buildings nearby."
"We've played an integral part in the reopening of Haywards Heath College and the campus boasts a modern, purpose-built theatre which could meet the need for local performance art space."
"The Clair Hall site has long been viewed in planning policy as a potential site for regeneration and now is the right time to explore those options. Our focus as a Council over the next few years must be to support the Mid Sussex economy through these tough times and do everything we can to encourage new businesses and investment to our area."