Changing Rooms – Accessorise for the Season
If you're the type of person who quickly becomes bored with your living space, then accessorising for the seasons is perfect for you, and your bank balance. From bright and airy for spring and summer to warm and cosy for autumn and winter, here's a look at how to create the perfect atmosphere for your home by ringing the changes with accessories.
Colour
The simplest way to start is to choose a colour for each season. For spring think fresh colours such as bright greens, yellow or lemon shades. Summer hues include blue, stripes in nautical or ice-cream colours, as well as pinks and corals. For Autumn go for rich oranges, greens and browns and moving into Winter choose whites, reds and burgundy, golds and silver.
Soft Furnishings
For the speediest update to a room, change the cushions on your soft furnishings. Not only colour, but the texture will have an impact here. Move from lighter weight fabrics for spring and summer such as silk, cotton or linen, to heavier fabrics such as chenille or wool for the autumn and winter months. Similarly, with throws, light cotton throws are perfect during spring and summer when the sun goes down, and you need to take off the chill off of the evenings. Once autumn arrives swap them for sumptuous chenille, crocheted, or cable knit throws to snuggle under.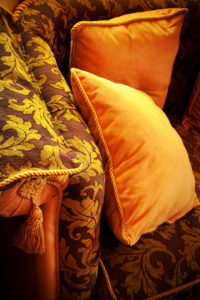 Windows
Light floaty curtains made from voile or very sheer cotton will give light and an instant lift a room as Spring arrives and moves into summer, but Autumn and Winter will demand fabrics which will keep draughts out and the heat in – go for velours, velvets or damasks.
Flooring
While laminate or wooden flooring is perfect for the Spring and Summer months on its own, the addition of a cotton rug will always brighten up the room. To ring the changes for the autumn and winter seasons, swap it out for a luxuriously deep pile rug for instant cosiness (and warmer toes!)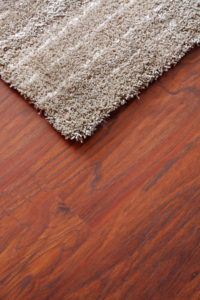 Lighting
Nothing beats natural light, but even in the spring and summer months, you'll need some artificial light in the later evenings. Use table lamps with shades in pale colours to maximise light. For the autumn and winter months, just change the shades to darker, more luxurious hues to create an atmosphere of opulence and warmth.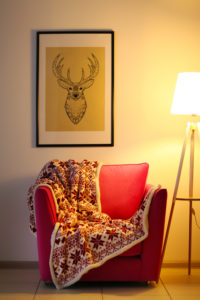 Bits and Pieces
Candles are a year-round favourite, but can still be themed to conjure up the fragrance of the season. Some of our favourites are made by Heyland & Whittle, (www.heylandandwhittle.co.uk)
a local company who make candles with exquisite fragrances such as Green Tea, Clementine & Prosecco, Neroli & Rose, Olive & Fig or the Orient Range to take you right through the year.
Fill vases with fresh flowers throughout the year – every season has an abundance of flowers to offer from daffodils in spring to poinsettias in deep reds for the festive season. If fresh flowers aren't in your budget every week, then scour meadows or hedgerows for wildflowers, fruits or fresh foliage for your displays.
For little expense you can create a seasonal set of accessories, which should last you for years and as they're only used for one season a year you're much less likely to get bored with them.
For more inspiration, Pinterest www.pinterest.com has endless ideas for seasonal décor.