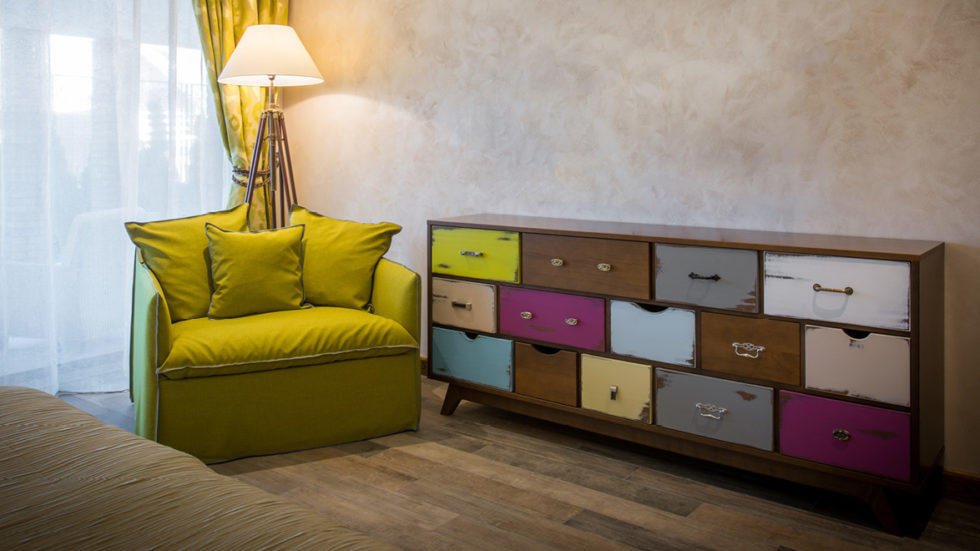 Are you planning to revamp your home? We have some inspiration for you with innovative ways to beautify your home in true vintage style. Simple changes can add value to your home through décor projects. Did you know that you could use a collection of vintage mirrors of different shapes and sizes to accessorise a blank wall and brighten your living space? Or geometrically shaped lights could lift the ambiance of your room to a new level? Remember, vintage is the new modern, so say chic!
Trends in interior design are in constant change, here is our list of vintage looks hot right now!
Comfort Seat
Create a living room that pampers you and your guests – bring in comfort and style with a cosy sofa and add a comfy and luxurious faux fur throw to increase the grandeur of your daily living space.
Mirror Image
You do not want to place your plush sofa against a bland wall, instead, try adding an assortment of vintage mirrors – different shapes adds a cutting edge look and makes the wall come alive.
Lighten Up!
Lights really do set the mood and ambience of a room – try geometrically-shaped lights, especially effective over a dining room table, or in a hallway – when off they still look like a work of art!
Work It!
Do you work from home? Heavy and robust desks from days gone by are a chic addition
to any living room! All you need is to find matching accessories such as a desk lamp,
and you are away!
What Is In Store?
Storage is important for any home but storage and style should go hand-in-hand, why not mix old and new? Think about adding a vintage wooden cabinet which makes a real statement!
Storage Walls
Looking for something elegant and rustic? Why not choose an antique-styled wall unit? When sat alongside modern furniture it provides a smart and stylish contrast but practical too!
Picture Perfect
Pictures, whether paintings or photos say so much about us – they are décor and a gallery of our memories. Place in vintage frames and sit back and admire your happy memories.
Timing Is Everything
Whether in the hallway, over the fireplace or in the kitchen – a classic time piece is essential to bring chic into a home. Metallic works best in living rooms while use wooden for hallways and kitchens.
Book Up!
Are you a book lover? Antique bookends are the perfect accessory for your beloved page turners! Heavy and often uniquely designed, bookends are proudly a shout-out chic accessory.
By Jacob White