Celebrating Horley in Bloom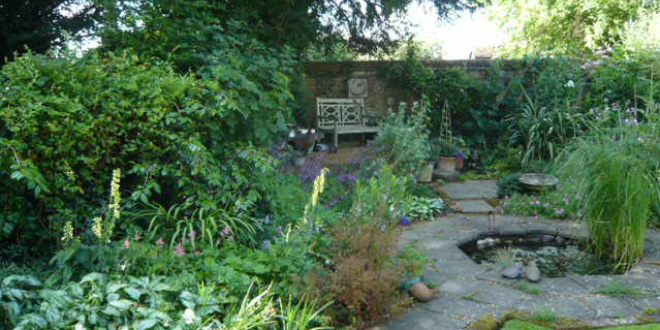 The summer months in and around Horley are always made that little bit more fragrant (not to mention, attractive) with the addition of fabulous flowers and fauna springing up in front gardens and public areas, for the judging of the annual Horley in Bloom competition.
While summer may be over, and autumn well and truly on its way, this month the town will be celebrating the best of the bunch, with the Horley in Bloom Awards Ceremony, taking place on Friday 25th September at Regent Hall.
From May through to the beginning of July; residents, community groups, schools, commercial properties, pubs and allotments, battled it out to be the best in their category and as Deputy Town Clerk, Carol Fenton explains, the competition saw lots of new entries:
"This year we have been delighted that a large number of newcomers have entered the competition, including schools, community groups and individual residents."
Now running for twenty-one years, Horley in Bloom launched a new category which will see one street, close or neighbouring houses be awarded the coveted Best Street title – we can't wait to see who wins!
Our blooming beautiful town has also been entered into the South and South East in Bloom competition – will Horley improve on its Silver Gilt Award from last year? We will have to wait with baited breath until the awards ceremony, provisionally booked in for 11th September.
We wish everyone who entered this year's competition lots of luck at the Horley in Bloom awards on 25th September – don't forget to share your favourite In Bloom photos with us by Tweeting @RHUncovered or posting on our Facebook wall: www.facebook.com/RHUncovered.