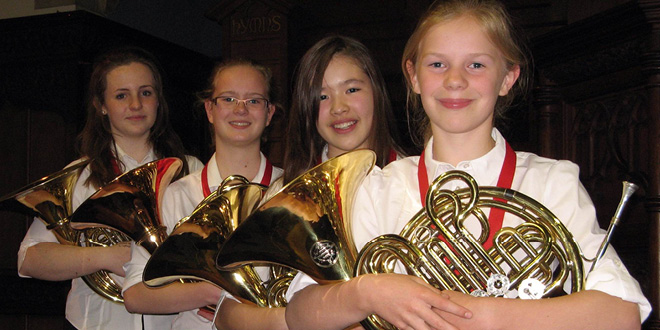 Reigate and Redhill's Music and Drama Festival (taking place 3rd – 14th May) is looking for enthusiastic musicians, singers, actors and more to enter this year's event.
Now in its 91st year, the annual festival aims to bring together amateur performers of all ages in music and drama, by providing a range of competitive and non-competitive classes, (which can be entered by either individuals or groups). The group also aim to provide performance opportunities in front of an audience for a wide range of amateur musicians and actors too.
Each year there are over 1000 entries, with 2000 local residents taking part, so if you want to showcase your talents, be sure to get your entry in quickly!
"If you play a musical instrument, sing, recite poetry, act, compose or are in a choir or group or orchestra there will be a suitable class that you can enter in the festival," Christine Upton, from Reigate and Redhill Music and Drama Festival said.
"There are opportunities for many types of music and for all stages of performance from beginners to the more advanced. Schools and music teachers can also enter their pupils. This year, there are classes in the festival specifically related to the BBC's Ten Pieces Initiative and entries from schools involved in this would be welcomed."
New entrants to the piano concerto class, where there is the opportunity to play a movement of a concerto with a professional orchestra, would also be most welcome."
"Taking part in the festival can be a rewarding and memorable experience," Christine adds. "It also gives an opportunity to meet and hear others who share your interests. There are certificates, medals, cups and awards for performers."
To enter visit: www.reigate-redhillmusicfest.org.uk.