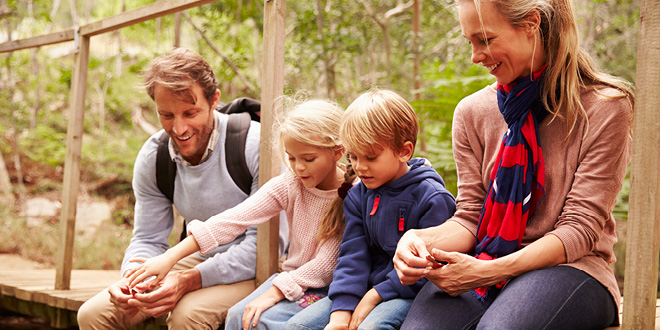 It's the second edition of our bucket list feature, in which we share your dream things to do and places to visit – both in stunning Surrey and Sussex and further afield.
Pooh Corner, Ashdown Forest
All too often, we forget the beauty we have on our very own doorstep – the rolling hills of the countryside, the miles upon miles of striking beaches and the acres of nature. When creating your very own to-visit list, don't forget to include all those places and things you've wanted to do locally, but have always put off; just because you don't need to travel far, it still very much counts!
Reader Gill Hudson from Haywards Heath has picked a topical local attraction. This year marks 90 years since the irresistible bear created by English author A. A. Milne first appeared in print in the book Winnie-the-Pooh and Pooh Corner in the Ashdown Forest and is somewhere that Gill is planning to visit during the birthday celebrations.
I find myself driving through the Ashdown Forest a lot but never seem to find time to stop – one day I will stop and play Poohsticks!
The Milne family lived beside a small stream with their farmhouse laying a short distance from a wooden bridge that they needed to cross to reach the Ashdown Forest; it was on one of these visits that A. A. Milne's son Christopher and his Nanny played the game of Poohsticks.
There are no charges to visit Pooh Corner and they are open to the public throughout the year.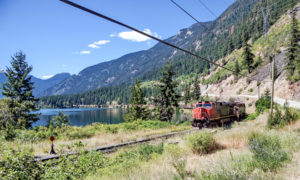 Canadian Rockies by Rail
From seeing the Northern Lights to trekking the Inca Trail in Peru, overseas travel rates highly on most people's travel bucket lists.
Travelling is certainly on Jan Burlison-Rush's wish list as the reader from Heathfield has picked a luxurious rest and relaxation trip to Canada in fine style by the form of rail travelling through the heartland of the big country – the Canadian Rockies, noted for its railway heritage.
"I have to say I would like to take a railway journey across the great mountains of Canada – a trip like this taking in the scenery would be exhilarating for me!"
The spellbinding diversity of the landscape of Canada makes rail travel across the country so popular and one journey not to be missed is the cross-country VIA Rail's premier train; The Canadian, a fascinating four-night journey from Toronto to Vancouver, contact VIA Rail Canada for more information.
[box type="shadow" align="" class="" width="800″]
We'd love to know what's on your bucket list!
Email: Featuresdesk@mantramagazines.co.uk, write to: Mantra Magazines, Unit 32, Rowfant Business Centre, Rowfant, West Sussex. RH10 4NQ or comment on our Facebook page: RHUncovered, or @RHUncovered on Twitter.[/box]
By Jacob White