Bright Ideas For Home Lighting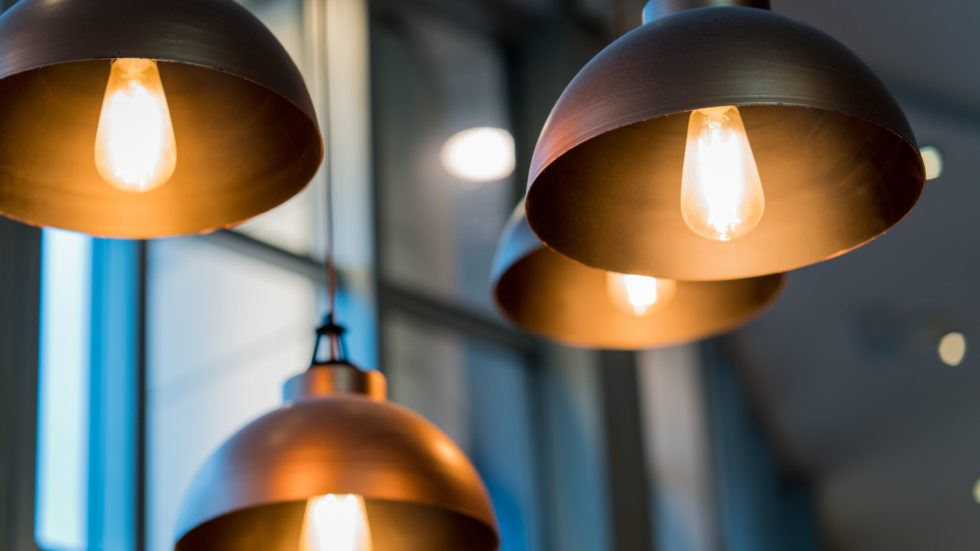 Bright Ideas For Home Lighting
The hours of daylight remain limited in the month of February, so there is no better time than now to shed some light on your home with an updated home lighting project. What should you think about when creating a well-lit home whether it is a new lighting plan, a rethink of an existing one, or an upgrade?
Lighting really can add to a home's ambiance and the mood can change in a matter of minutes depending on the levels of light you want to add to a room – think cool white for a bathroom or kitchen where you want to create a clear and bright space, while think warm white for bedrooms and lounges where you want to wind things down to create a calming and relaxed environment. 
Preparation Is The Key To Success
When it comes to planning a room's lighting, think about the following, the dimensions of the room the proposed works are going to take place – particularly the ceiling height as this will determine the light choice, think also about the primary function of the room – will the room be used for eating in, for relaxing in, for working in, or for sleeping in – what is right for one room will not be for another.
Light For Dining
A dining room can be a tricky area of the home to plan for when it comes to lighting, especially if the dining area doubles-up with a secondary purpose, maybe as a play area for children, or a study area for teenagers, however, keep in mind the primary purpose of the dining space – eating and drinking.
A dining space should be all about atmosphere adding to the experience of eating a good meal – low, soft lighting can add an air of romance which can be enhanced by the addition of candles, so think about this when planning, if it is also an area for study, plan in desk lamps to add clarity.
Light For Living
Whether you call it your front room, living room, or lounge, this room is likely to be the room into which you welcome most of your visitors. When it comes to a lighting plan for this room, think about adding a statement light fitting which will wow your guests by ticking both of the form and function boxes.
Think about the age of your property when it comes to light fittings – would a traditional chandelier fit within your home's overall style? In a living room, if you have one single central light fitting, a room with dark corners can really benefit from a floor or table lamp to add some character and light.
Light For Sleeping
Bedroom lighting should be calming, after a long day your bedroom should be the perfect sanctuary to get away from it all, so think about this accordingly. The main bedroom light should be soft and not overpowering as you will want soft lighting which will help you to unwind of a night.
As well as form, think about function in the bedroom, what do you do in your bedroom besides sleeping? The chances are you will need a light. If you read in bed, think about over-the-bed lights, or convenient bedside lamps which will bring much-needed light to your bedtime literary adventures