Big Ideas for Small Living Rooms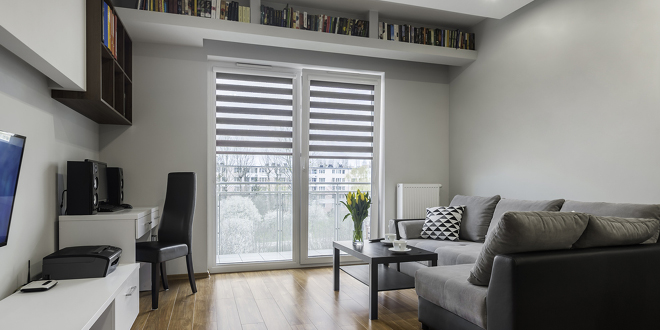 If you long for more space (who doesn't at Christmas with all those houseguests?), but lack the funds for a move or extension, there's still plenty you can do to create space in your living room.
Whether you have just moved and are finding your belongings just don't fit, or have gradually accumulated too much furniture and too many accessories to fit comfortably into your space, there's plenty you can do to regain that light and airy feel to any room with a little bit of effort.
De-clutter
Firstly, before you start on anything, have a de-clutter. Only keep accessories or pictures that you love and add to the style and ambience of your room. A few beautiful pieces will add interest and not clutter up your surfaces, creating the feeling of more space in the room.
TOP TIP: Try to use objects and ornaments that will reflect light, so anything made of metal, glass or other light reflecting materials will only help to enhance the feeling of space.
Windows
There are two schools of thought when it comes to windows – either do away with curtains and use simple blinds to fit with your existing décor, or to maximise the illusion of space by hanging curtains at ceiling height and the whole width of your wall, no matter what size your window. Surprisingly, both give an illusion of more space!
Flooring
To create maximum light reflection, take up carpeting and replace with wooden or laminate flooring – this will allow more light to bounce around the room giving a sense of more space.
TOP TIP:
If you can't do without some comfort, use rugs instead of carpets. Particularly effective is a rug beneath a dining room table and chairs. 
It helps define the eating space and keeps your toes warm while eating!
Walls
Instead of using small pictures on walls, go BIG. A piece of art (covering around 70% of the wall) will instantly make the wall look bigger. Light wall colouring will also help create an illusion of space, as will hanging large mirrors, particularly opposite windows and doorways, as these will reflect the space outside of windows and through open doorways.
Finally, if there is any possibility at all, hide that huge 50" TV screen, perhaps in a unit with doors, or maybe 'hidden' in among other pictures on the walls. That way, at least if Coronation Street or EastEnders gets boring on Christmas evening, your guests can admire your art!