A Simple Guide To Blooming Window Boxes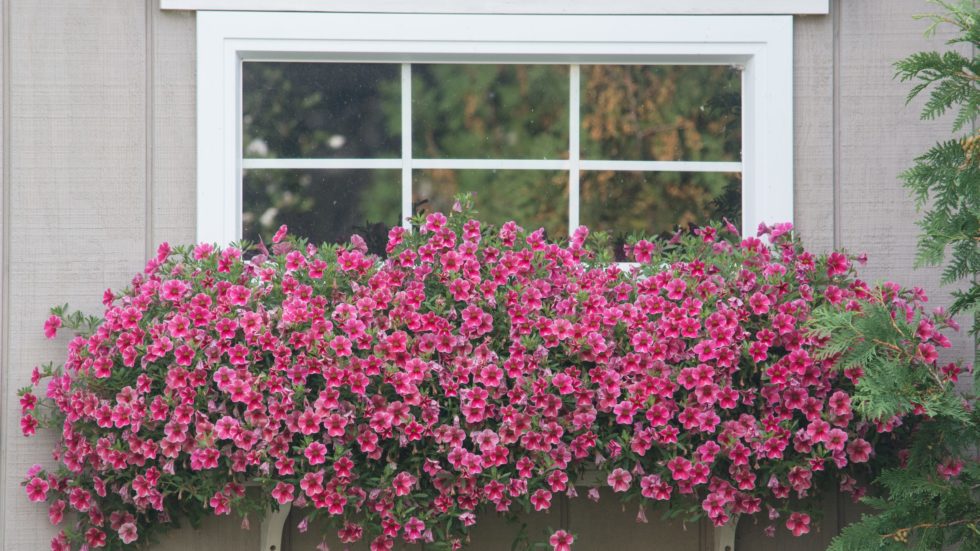 A Simple Guide To Blooming Window Boxes
February brings with it the first sense that spring might be on its way with days increasing in length by just a few minutes or so, the arrival of the first bulbs of spring to flower, snowdrops and crocus'. With the first taste of spring now here, there is no better time to start thinking about planning a pretty window box.
A window box is a perfect addition to any home as most importantly size does not matter – whether you have a six-bedroom home with a large garden, or a one-bedroom flat with no garden as all. So, if you are looking to give your home, no matter how large or small kerb appeal, think window boxes.
Window boxes add a splash of colour, a greater sense of dimension, as well as bringing personality to your home, whilst best of all, they require little space, so if you do live in a small home, or a flat, perhaps one located above a shop, you can still enjoy green-fingered activities on your doorstep.
For a successful window box, drainage is important, if you can get the drainage right, you can avoid the biggest risk to any gardener hoping to achieve a wonderous window box – root rot. Root rot is exactly that, the roots rot due to water that whether you watered them, or by rain, cannot run away.
Watering the plants daily is important to aid the full plant lifecycle and you should water the boxes until the soil is moist to the touch, to give your display a boost, mix plant food into the water. If your budget allows, install an automatic water system for your ease and convenience for happy boxes.
The best boxes are ones which once again place drainage front-and-centre, so make sure that you have sufficient drainage holes in place. When it comes to box material, a good choice is fibreglass as it is durable, it does not rot or go mouldy, and it is robust, it can generally take a strong plant weight.
When it comes to the plants you wish to add to your window box, think about ones which give your home a unique and stand-out look. Make your window box be the first impression to visitors which will last a lifetime and think about plants which will offer contrast against your home for real affect.
You have picked your container and you have picked your plants, it is now time to get messy and dig into soil. Start by filling the window box with potting mix and fertiliser, removing any air pockets and decide on the box planting arrangement – it is recommended to plant from back to front of the box.
To keep your window box blooming to its best, deadhead your plants during the growing season as flowers diminish over time. When it comes to the stage that a plant has reached the end of its bloom, cut off the stem just above the set of healthy leaves to encourage it to rebloom and flourish.