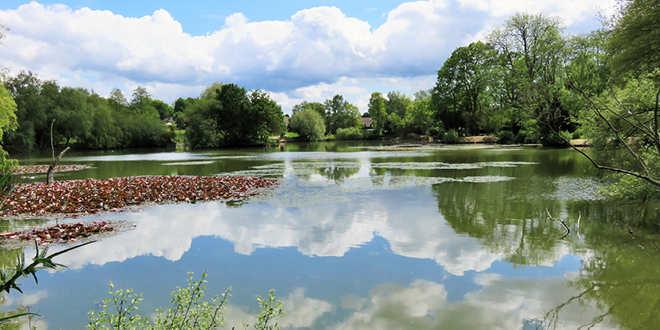 Love walking and enjoy nature? Why not join a FREE organised "Worth Park Wander", a fun monthly walk for all ages and abilities, each time with a difference.
Worth Park Wander's offer you the opportunity to learn about different aspects of Worth Park's beauty and heritage – from nature and wildlife, through to the history of the fascinating Montefiore's family who once resided there. This month, as part of the walk, you can even try your hand at croquet on the lawns.
We caught up with Edwina Livesey, the park's Participation Officer, to uncover more:
What are the aims of the walks?
We all love getting out in the fresh air but often nowadays we may not feel we do it enough. These walks offer a chance to do that whilst meeting new people and learning new things.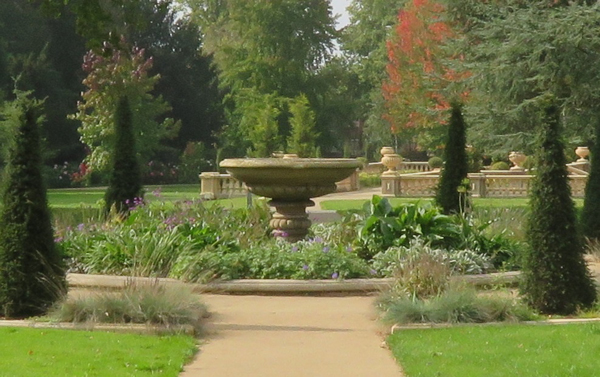 When and why did they start?
Crawley Wellbeing has been organising successful health walks in Crawley for a while now but we felt we'd like to organise walks at a slightly slower pace that allowed people to learn new things about wildlife and heritage as well.
Fortunately, we have some lovely friendly knowledgeable volunteers who are now trained to lead the walks. Our first walk was in February this year and was really successful. People think of Crawley as a new town but it's incredibly green with lovely parks and gardens and has a fascinating history as well.
Can you tell me a little about what we can expect when taking part?
On arrival, walkers will be met by their leaders and there might be a brief introduction to the topic of the walk. Then off we'll go! The walks last for about an hour with various stops on the way to learn more about the things we see, and there is also lots of time for chatting and getting to know people and talking to our volunteers. Afterwards, Sam our Head Gardener puts the kettle on and we all have well-earned coffee and biscuits at our visitor centre in Ridleys Court.
Can anyone join or do you need to be able to walk a certain distance?
The walks are open to everyone, whatever their level of fitness. If you feel an hour is a little too long for you at this stage, just mention this to our volunteers and you will be helped to do a shorter walk before a nice sit down back at the centre.
May's event includes croquet – can you tell us more about this?
The theme for the May walk is croquet so this will be a little different to our other walks. Instead of going back to Ridleys Court afterwards, drinks will be served on our croquet lawns where you may try your hand at this fun game. It's one of those pastimes which anyone can join in with regardless of their level of fitness – and it may look very gentle but it's surprisingly competitive! All equipment will be provided.
If you want to improve your fitness, meet new people and learn about nature and heritage in a friendly environment then why not join us. We'd love to meet you!
The next Worth Park Wander will take place on Thursday, May 12 at 10.30am, from Ridley's Court in Worth Park, Pound Hill. For more information call Edwina on 01293 438027.