World Class Art Comes To Haywards Heath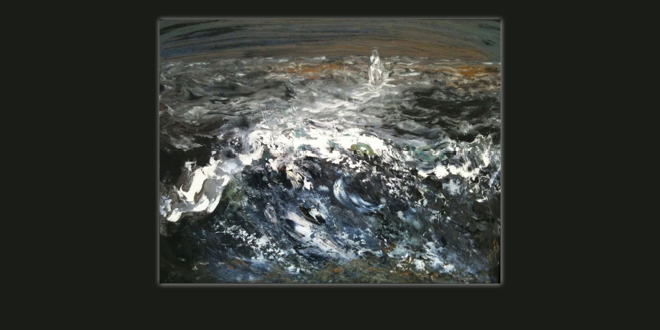 A group of volunteers and art enthusiasts have united to organise an exhibition of world class modern art in Haywards Heath, featuring more than 30 major artists from a prestigious collection. 
The Walking On Water art exhibition will be showing 48 artworks from the Methodist Modern Art Collection by highly respected artists Graham Sutherland, Elisabeth Frink, Edward Burra and Maggi Hambling. The exhibition will open to the public from 12.00pm – 4.00pm on Monday – Saturday between June 22 – July 16 2017.
Two churches, both light and airy, will be converted into galleries for a month to display the paintings. With two venues, it has been possible to stage the exhibition as a town-wide event. There will be 29 artworks on show at the Methodist Church on Perrymount Road while there are 19 artworks on show at the United Reformed Church on South Road, near the town centre of Haywards Heath.
When the volunteers decided to stage a major art exhibition in a small commuter town with no gallery, museum or exhibition space, you might have thought they had been out in the sun too long! They had no funds or previous experience however they had the ambition to believe that they could bring the Methodist Modern Art Collection to the public in their local environment.
Eager to support the younger generation, the volunteers partnered with the Central Sussex College art department, 12 of their students will be supporting the exhibition while contributing their skills for their portfolios at the same time.
The group have received support from West Sussex County Council's Community Initiative Fund and a Mid Sussex Community and Economic Development Grant to help fund the visit of modern artworks of international standing, which will provide a new attraction to the town this summer.
As well as appreciating the incredible artwork by the fantastic artists, there is a full programme of events scheduled during the exhibition including expert talks, workshops, school sessions and musical concerts all celebrating the creative arts.
There is a special parent and child art workshop being held on July 1, an organ recital in the afternoon of Saturday, June 25 and lunchtime concerts by other talented ensembles and musicians. The team have also organised larger concerts on July 1 and 15 and also a drama performance in the Wesley Hall at the Methodist Church on July 8.
If you would like to volunteer at these events or you would like to know more about the Walking On Water exhibition coming to Mid Sussex, visit their website: www.walkingonwaterart.org.uk or, call Nicola Sheldon on 01444 412927.
By Georgia Lambert