Lloyds Launches Community Defibrillator In Haywards Heath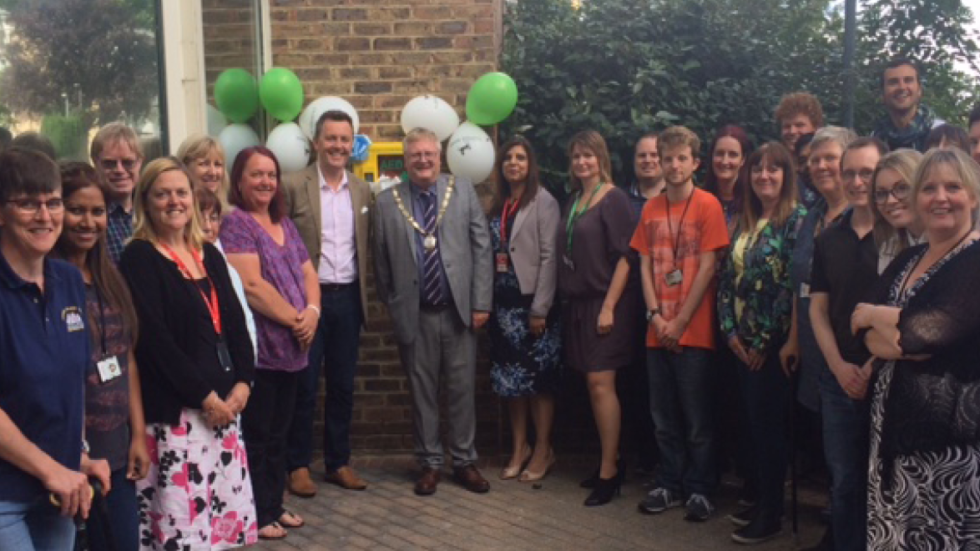 In June, Lloyds Banking Group Operations in Haywards Heath launched the bank's first community defibrillator in the town in an event which was attended by local dignitaries and senior management from the bank.
The team at Lloyds had worked with the South East Coast Ambulance Service NHS Foundation Trust, to provide this vital piece of life-saving equipment for the residents of Haywards Heath as part of their commitment to the local community.
Haywards Heath Mayor Cllr. James Knight unveiled the life-saving machine and was joined by Nick Allen, Retail Customer Delivery Director for Lloyds Bank at a ceremony at the banking firm's Perrymount Road site.
Defibrillation is a treatment for someone in a life-threatening cardiac arrest – a defibrillator delivers an immediate high-energy dose of electric current to the heart, often called a countershock which travels through the chest wall.
There are many defibrillators available in public places such as train stations, shopping centres, airport and leisure centres – these defibrillators are often known as public access defibrillators (PAD) as anyone can use them in an emergency.
The location of life-saving PADs should be given to the ambulance service so 999 operators can quickly identify a nearby device in future emergencies, and Lloyds Banking Group are doing their bit to ensure greater public access in Haywards Heath.
Sandra Holman, senior manager for the Lloyds team, said: "I am so proud of my team, for coming up with the concept and making it happen, helping to really put Lloyds Banking Group in the 'heart of the community'".
By Jacob White