A Wild Day Out In Surrey!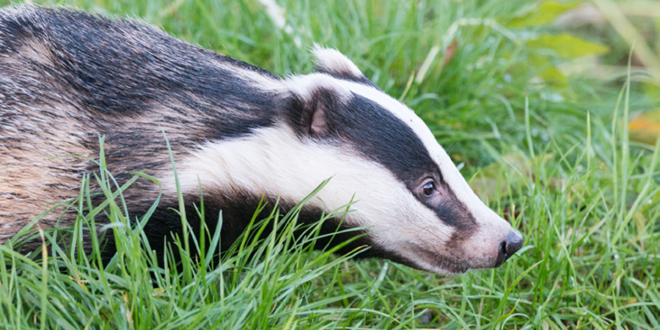 Looking for a wild day out this May? Why not discover what wonderful wildlife our country has to offer at the British Wildlife Centre in Lingfield? Go on, take a walk on the wildside!
The British Wildlife Centre was found in 1997 by former dairy farmer, David Mills and it has become home to the finest collection of native wildlife in Britain, perfect for a family day out.
David set up the centre to inspire and educate people about wildlife and the importance of conservation, with the centre's objective remaining the same – to help people learn about the native wildlife around us in the hope that they will want to contribute to conservation.
There are approximately 40 species on display in their natural habitats at the centre, ranging from American Minks, Fallow Deer to the rare Scottish Wildcat. If you are a Harry Potter fan you will be able to see the famous Snowy Owl, much like Harry's owl, Hedwig.
As you can imagine, there are plenty of photo opportunities, and if you are a keen photographer, you may like to attend one of their photography days, which include access inside selected enclosures.
Every half an hour there are talks from knowledgeable keepers to further educate visitors about typical wildlife behaviour for each animal, and there are chances to watch the animals being fed.
Sometimes a whole day of learning can take its toll on younger children and Pip's Corner Children's Activity Area is the perfect solution for short attention spans!
There are opportunities to build a heron's nest, explore an underground badger sett and to climb and slide down an otter bank. When the time comes to refuel, there is a marvellous café on site serving hot and cold food and drinks and two scenic picnic areas.
The British Wildlife Centre is the perfect venue to learn about Britain's wildlife with the keepers to bring the teaching to life. Their Animal Encounters school programmes are designed to complement a variety of national curriculum topics in science, history and geography for pupils studying at Key Stages 1, 2 and 3.
This active learning experience is a real-life natural history lesson, engaging students and creating an environment where they can put their learning into context which has proved to be hugely beneficial.
Unlike similar venues, the British Wildlife Centre will not be open to the public during school visits which will ensure a focused trip – all school groups are led by one of the centre's experienced keepers.
The centre has many exciting plans for 2017, including creating a reptile area on the wetlands nature reserve. This contained area will be home to native snakes and lizards, including the rare
Sand Lizard, which has suffered major habitat loss.
They have also been working hard to transform ten acres of redundant farmland into a prime wetland habitat with ponds, grassland and wild flowers to attract an array of wading birds and other wildlife to this beautiful spot.
The centre is a privately owned organisation, and their profits contribute to improving the accommodation for the animals, breeding programmes, habitat conservation and they are used to provide the best experience for future visitors.
[box type="info" align="" class="" width="600″]For more information about the centre and admission prices, visit:
www.britishwildlifecentre.co.uk
/[/box]
By Georgia Lambert