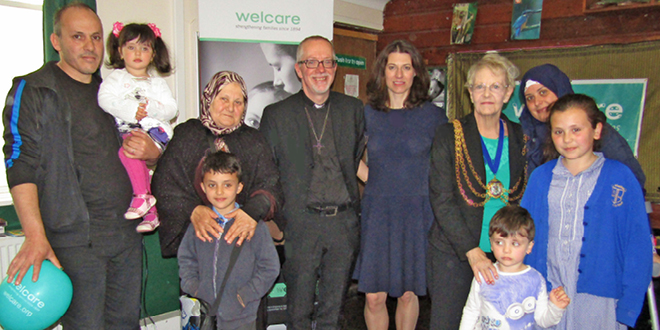 'A stitch in time saves nine'
For non-sewers out there, the phrase means doing a small repair 'in time' prevents a bigger tear and more stitches later, and centre manager Julie Mitchell, thinks it sums up the work of Welcare.
Life can be hard at the best of times but when a family has no means of accessing help and advice issues can spiral out of control unless someone or something steps in to help – Welcare comes in.
The charity was established more than 120 years-ago, yet the need to support families is as high as ever. A worryingly increase in poverty and need, and vulnerable families means a need for charities like Welcare, who can provide a lifeline to those struggling to cope.
Their services are available to families with at least one child 0 -13, or with a baby on the way, and the range of provision they offer is varied and flexible.
They work in partnership with families to help with practical needs as well personal support, encouraging and empowering parents and children by building their confidence and self-esteem.
They provide parenting and children's groups, crèche support and workshops, social activities, outings, one-to-one support, clinics, a toy library and first-aid courses, in fact, anything that a family might need Welcare will do its best to provide it.
Funding for this vital work comes from churches, charitable grants, local businesses, individuals and the County Council, and manager Julie hasn't given up hope of finding a secret (or not-so-secret) millionaire!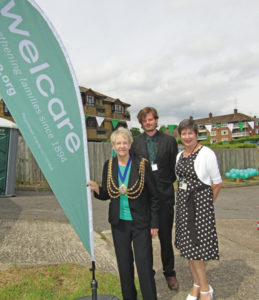 Welcare in East Surrey is the designated Sure Start Children's Centre for Redhill, and they work in conjunction with Social Services and other agencies. Anyone can call into the Centre in Warwick Road, Redhill and in a typical month they might see over 300 children and 300 adults.
One past case involved a mum, who hadn't adequate beds for her children. A call to Welcare resulted in bunk beds being sourced, her son getting a good night's sleep and consequently, improving his behaviour which had been challenging due to fatigue.
Another mother who had health problems and four children to support in a damp and poorly equipped flat was helped when Welcare advocated on her behalf and as a result, she was re-housed in much healthier accommodation.
Multiply these examples by hundreds and it becomes clear just what an important and life-enhancing work Welcare is involved in.
So many people are thankful for the work they do and can testify to the difference this charity has made to their lives.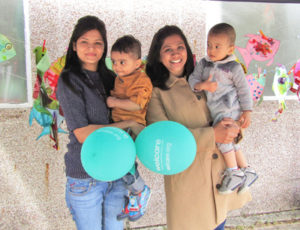 In May there was a Service of Thanksgiving which brought together families and workers (and the Mayor and the Bishop) in one big, happy, grateful group. Well done Welcare!
For more information: www.welcare.org/redhill | Tel: 01737 780884
By Sarah Ballingal