Wedding Fever! Choosing Your Reception Venue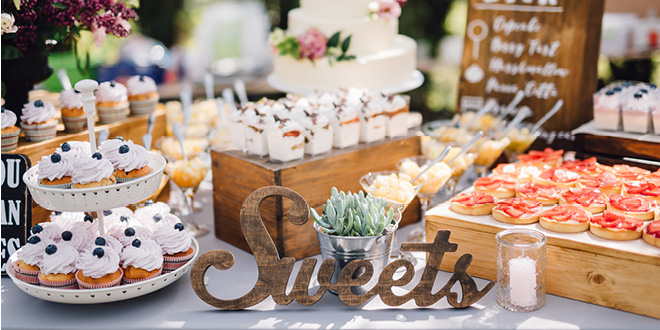 Congratulations! You may have just been proposed to, or you may have just proposed – now is the time to start planning! When it comes to planning, choosing your wedding or civil ceremony reception venue will undoubtedly be one of the biggest decisions, so it is good to start considering your options. If you are not sure where to begin, here are some top tips to help you decide…
The venue you choose will determine the amount of guests you can invite, the location of your wedding and, of course, the theme and styling, too. You need to allocate a good proportion of your planning and budget to finding your dream reception venue because there are so many different options to consider, from grand country manor houses to stand-alone tipis, there really is something out there to suit every kind of couple, it is just a matter of making your own decision.
Do It Your Way!
Decide on the wedding or civil ceremony you want and then set a budget based on how much you can afford. Many dream about this day their whole life, and cannot imagine their day any other way – remember, it is your day so make sure you do it your way! Your way can be a country house with a large capacity, or if you prefer a more intimate and low-key affair – once you know what best suits you as a couple you can start writing a guest list!
When To Book
Couples often book their chosen venue 12 – 18 months before their wedding or civil ceremony date, giving them plenty of time to plan their perfect day. The larger, popular venues get booked
up a long time in advance during the peak, summer season, so the best advice is to book as soon as you have found the venue that you think is right. If time is against you, there is no need to fret, look for bargain venues which become available due to a cancellation or last-minute availability. Get your date secured and pay the venue deposit, then you can move on to considering how to
style it in the perfect theme.
Choosing A Theme
The theme of the reception will be influenced by the venue which you have chosen. For example, you are not going to have a country-garden style interior if your venue is by the seaside. Think of your reception and venue as part of a single picture, and go with a venue that is in-keeping with the theme you want for your day.
The Right Location
Whether you plan on tying the knot in a place of worship or a registry office, and then transfer guests to a separate reception venue, or plan on having the ceremony and evening party all in the same place, you will need a suitable location. When deciding on a location, most couples will pick somewhere that is either near to where they live, or a place where one of them grew up. This is especially important if you want a church wedding, because often you will need to still be living in the parish or have a family connection to the church – check with the church to confirm whether this is asked of those couples intending to marry there.
If you decide to use more than one venue for your special day you should also keep in mind how long it takes to get to either venue because this might have an impact on your day. If your chosen venue is a little off-the-beaten track make sure your guests know where they are going to avoid anyone missing out! It is a great idea to offer transport to transfer guests but remember to add this to your budget. At the least make sure you send maps and directions for guests out-of-the-area to follow. Wherever the reception does take place it is helpful for friends and family out of the area if you give them a list of accommodation options near to the reception venue so they can book.
Keeping To A Budget
Budget is an important factor for most couples when considering a venue, before you pay any deposits it is worth speaking to the in-house co-ordinator to see if there are any deals or offers. Sometimes they may give you the bridal suite, some complimentary rooms, or offers on welcome drinks and canapés. They might also be able to recommend suppliers that they work with who could offer special discounts based on repeat custom from the venue. Another top tip is to visit the venue if it is hosting a wedding show, so you can see the venue dressed up as it would be for your reception, and do not be afraid to ask lots of questions!