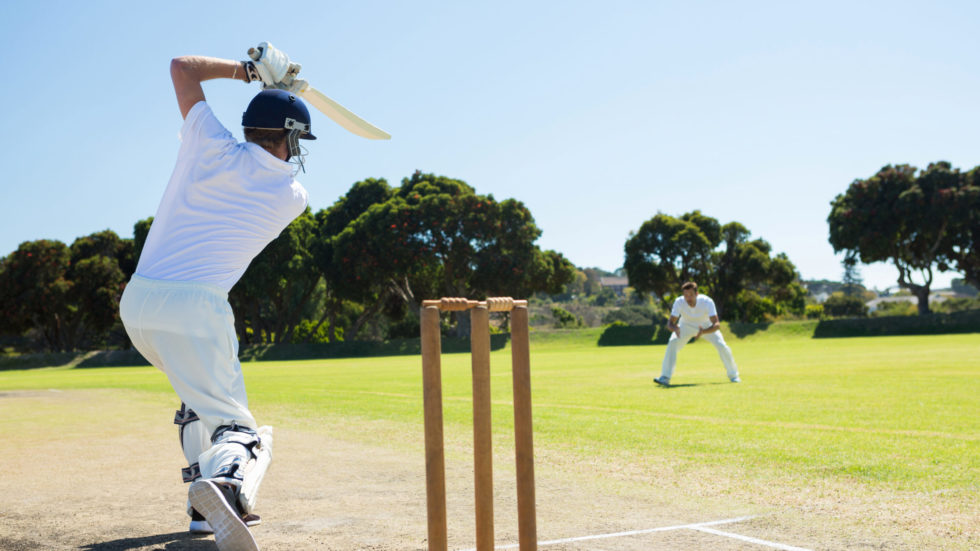 W.G. Grace & Surrey
At the end of this month, stars of the cricketing world will shine in England and Wales as the 12th ICC Cricket World Cup kicks-off at Surrey County Cricket Club's iconic home, The Oval with England facing South Africa. To mark this battle of cricket's best one-day teams, RH History Uncovered looks back on the career of one of the game's great figures, W.G. Grace and his connections to the county of Surrey.
In the next few weeks, sporting superstars from co-hosts England, Australia, Bangladesh, India, New Zealand, South Africa, and Sri Lanka will vie for World Cup glory in Surrey, a little more than a century-ago, iconic sporting great, Gloucestershire-born, W.G. Grace was making a name for himself worldwide.
Born in Bristol on July 18, 1848, W.G. Grace, would go on to become one of cricket's biggest stars, the all-rounder is believed to have spent more than 40 seasons in the sun, playing the sport across the world, from Surrey, to Scotland, to North America, from the mid-1860s to the start of the 20th Century.
It is believed that W.G. Grace played for around 29 different teams as well as representing the England national team during his illustrious career. Among the venues it is believed that, The Doctor, as W.G. Grace would be nicknamed would hit leather on willow, would be the village green in Brockham.
The green, a focal point for village community life today quite possibly welcomed the legend of the sport, but it was the Surrey County Cricket Club's The Oval where W.G. Grace would break records – in 1873, he became the first recorded male player to hit a century before lunch in a first-class match.
As well as scoring 134 for Gentlemen of the South against Players of the South, the same year, he became the first acknowledged man to complete the unique double of scoring 1,000 runs and taking 100 wickets in a single season – he is said to have repeated this achievement seven further times in his career.
W.G. Grace would go on to tour the USA and Canada playing in Boston, New York and Toronto, as well as Australia, but he was involved in one of the most memorable test matches ever-played, taking place in Surrey. In 1882, the legend of The Ashes was born as Australia defeated England by seven runs.
In 1899, his relationship with the contest between arch-rivals would continue as he captained England against Australia at Trent Bridge at the age of 51, the test in Nottingham would be his last international, but he carried on playing domestically almost up until his death at the age of 67 on October 23, 1915.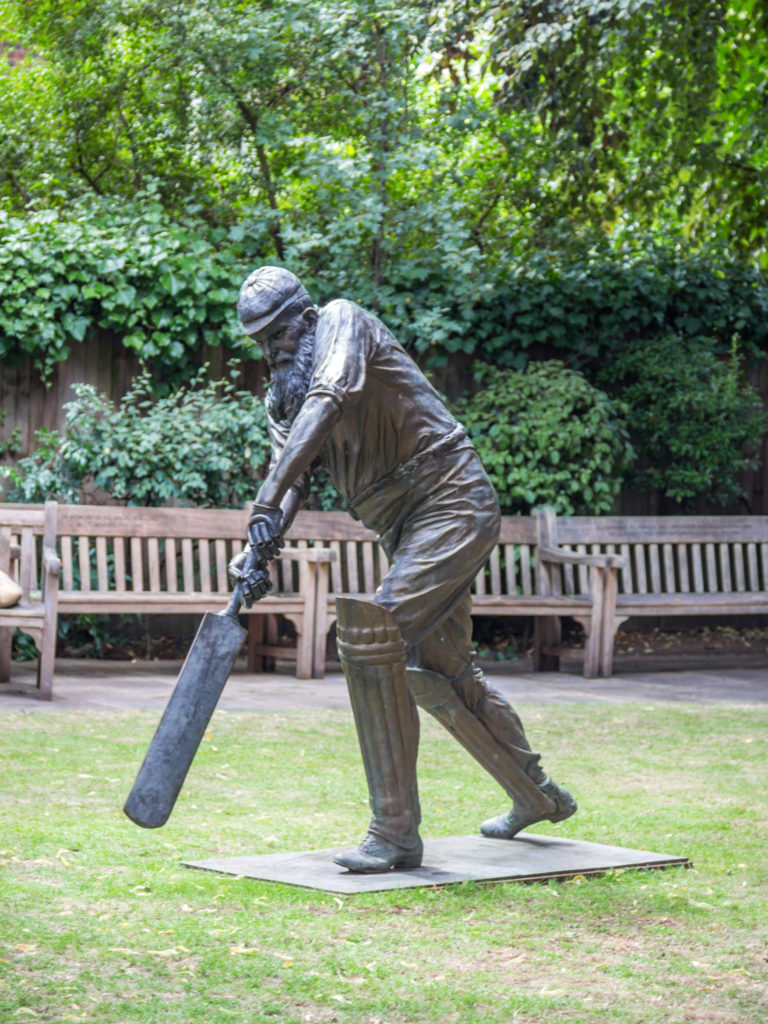 W.G. Grace's
Sporting Life
W.G. Grace remains one of British sport's biggest icons even more than 100 years after his death in 1915, part of his iconic status is no doubt in part due to his remarkable sporting life, not just cricket!
In 1866, as well as scoring a double-century, he also won a 440 yards hurdle race
In 1869, he twice cleared nine feet in a pole vault competition
In the latter part of the 19th Century, he played for London-based football club, Wanderers FC  
In 1903, he founded the English Bowling Association, and became the first captain