Virtual Run Set to Raise £10,000 for local children's hospice!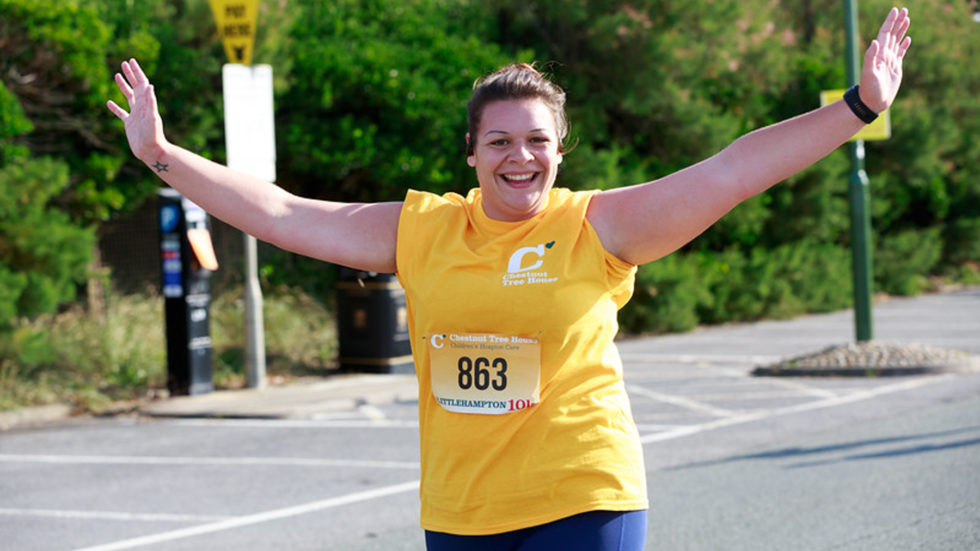 The annual Chestnut Tree House Littlehampton 10k returned on Sunday 6 September – with a twist! With hundreds of runners from across the county taking on a route of their choice, the children's hospice was cheering them on every step on the way, live on Facebook. Funds are still coming in, but the event looks set to raise £10,000 for the charity.
"The Littlehampton 10k is a very special event for us as it was our original fundraising event, which has been running as long as we have been caring for children in the local community," says Andrew Battley at Chestnut Tree House. "The outbreak of COVID-19 has meant that many events have been postponed or cancelled, but we are so thrilled that we could put a virtual twist on the annual Littlehampton 10k. It was, of course, very different not being able to gather in Littlehampton to run the same course, but our supporters still came out in force to run 'Together Apart' to support local hospice care, which is inspiring."
Andrew continues, "we would like to say a massive thank you to everyone who took part, your support is invaluable and makes such a difference to local children with life-shortening conditions and their families."
The Littlehampton 10k: Virtual Edition was unlike any fundraising event that the charity has held before. With a live online warm-up from Anytime Fitness, cool down by independent yoga teacher, I Am Yoga, and a 10k champions cook-along brunch with MasterChef Champion, Kenny Tutt.
Kenny became an Ambassador of Chestnut Tree House in November 2019, after supporting the charity for several years. Describing how he feels about championing Chestnut Tree House, Kenny said, "I feel honoured and proud to be an Ambassador for Chestnut Tree House. The House itself is fantastic, but what really inspires me is the people. Such amazing people who care for hundreds of children and their families through some very difficult times."
The cook-along, filmed at the MasterChef Champion's Worthing restaurant, Pitch, gave the 10k runners the chance to reward themselves by cooking a decadent brunch of Eggs Royale. Congratulating participants for taking part, Kenny said, "I'm in awe of people who take part in events like this. Chestnut Tree House is a charity very close to my heart and it is a pleasure to be part of this in some way. Well done to everyone for getting involved and getting behind such a wonderful and important cause."