Tulleys Shocktober Fest 2016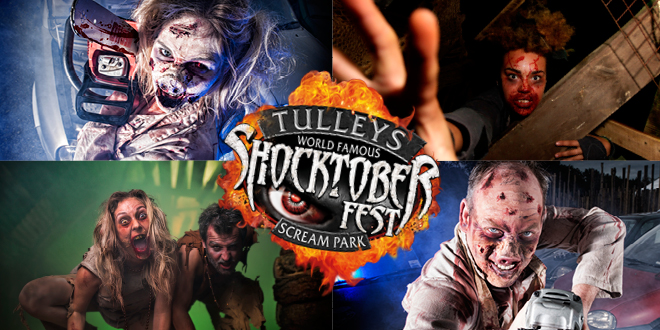 Each October West Sussex comes alive with gloriously gruesome entertainment courtesy of Tulleys Farm's award-winning Shocktober Fest, and this year, fans will not be disappointed!
Voted the UK's best Halloween attraction at the Screamie Awards for the past eight years and winners of the ScareCon award for best street theatre the Fest is bigger and better than ever before.
With a trophy cabinet overflowing, the award-winning Shocktober Fest is back with haunts and attractions set to bring you out in goosebumps and set your teeth on edge!
The park will boast eight haunted houses, each with their own unique theme – with the frightening addition of old favourites and many improved attractions for this Halloween.
Shocktober Fest runs from 1st October for 19 nights until 31st October, the team behind Sussex's very own Halloween extravaganza can't wait to get going and strike fear into their visitors!
Stuart Beare, owner of Tulleys, says: "The event has gone from strength to strength every year and is now the biggest of its kind anywhere in the UK and one of the biggest in Europe."
The success of the Sussex site has led to Tulleys acquiring a second location in Leighton Buzzard, Bedfordshire, called The Howl and based at Mead Open Farm, which it hopes will be just as successful.
Based around a werewolf family, The Howl offers visitors the chance to explore five haunted mazes, all different to those at Tulleys with other attractions including The House of Hounds.
"We work hard all year round to create the event, and we're really excited to see how people will react to the two new attractions this year" Stuart added launching the 2016 event.
The two new attractions for this year's Fest are the frightfully entitled – The Coven of 13 and PanDEMONium's Carnival – as ever, be prepared to have the fright of your life!
[tie_slideshow] [tie_slide]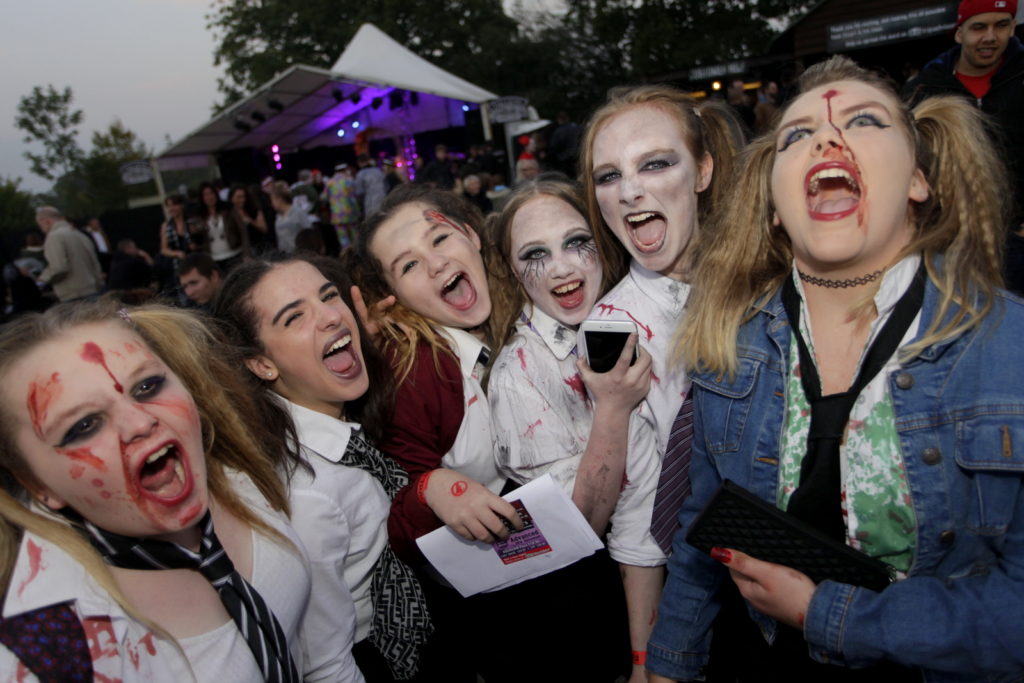 [/tie_slide] [tie_slide]
[/tie_slide] [tie_slide]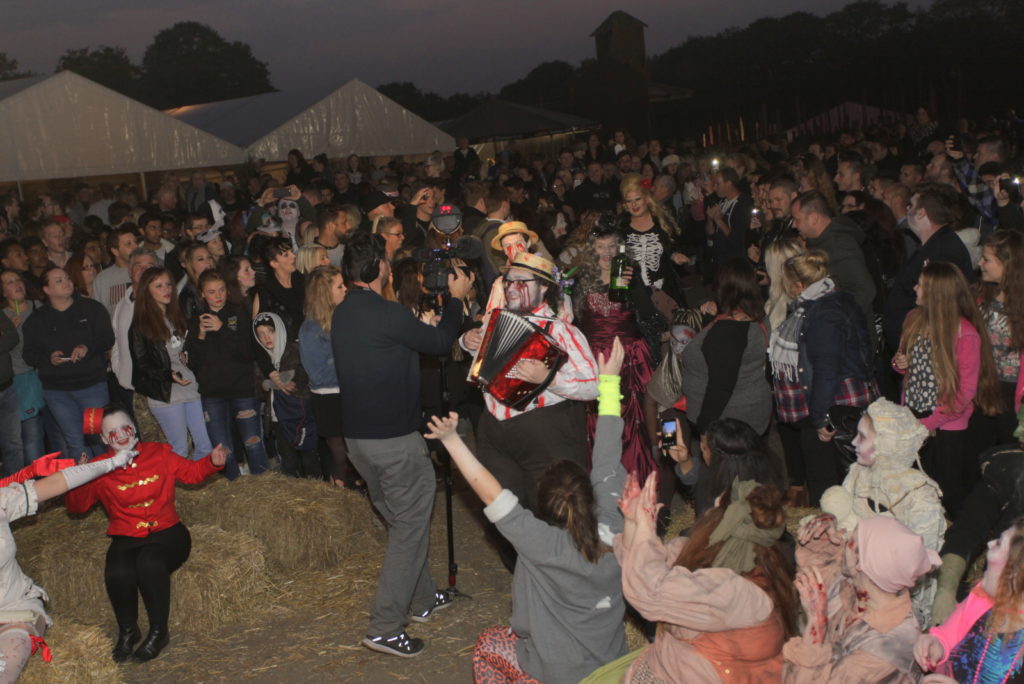 [/tie_slide] [tie_slide]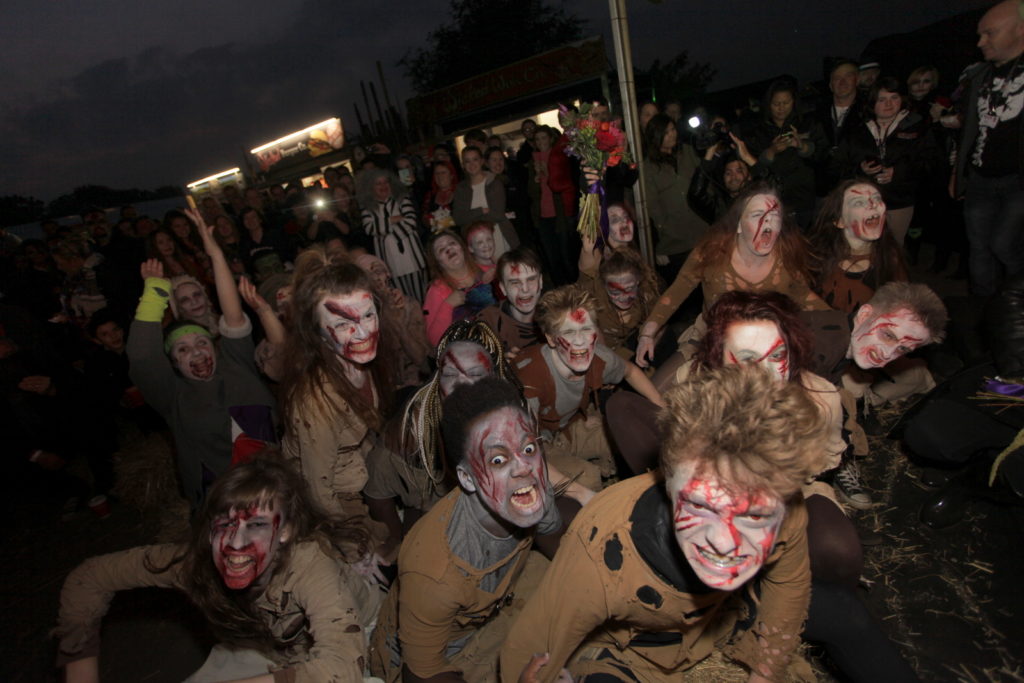 [/tie_slide] [/tie_slideshow] [one_half]
New For 2016
The Coven of 13
If you're looking for a cauldron of toil and trouble, look no further! Centred around a 17th-century witch's tale, it's guaranteed to make the hairs on the back of your neck stand up on end!
PanDEMONium's Carnival
If you're looking to plumb new depths – we have it covered! A brand new technology to Tulleys, clever 3D will bring this stomach-churning attraction to life and will give you a whole new sense of depth![/one_half] [one_half_last]
Back from 2015
The Colony
If you remember this one from last year, be prepared to see its grisly makeover! More creatures and a more intense atmosphere and experiences lie in wait for you.
The Chop Shop
More shock therapy than