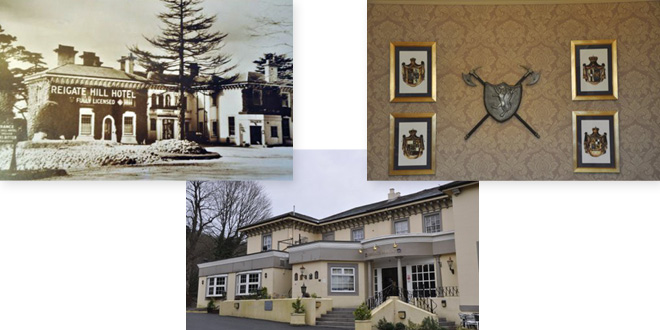 Nestling half way up Reigate Hill sits Best Western's Reigate Manor Hotel. Opposite a distracting speed camera, screened by greenery and with its entrance next to a petrol station, when approaching from the south, one could easily miss it. However, this elegant hotel has never had to shout 'Look at me!' in order to be noticed. With quiet confidence, it has been providing hospitality to thousands of satisfied customers for decades.
I first knew the hotel in the 1960s when as a child my stepfather regularly took my mother and me in his grubby green Ford Anglia to sample the delights of its lounge bar. My stepfather never liked to be too far away from a pint, so the fact that he was prepared to make the hour's journey from our South London home, suggested to me even then that this hotel was something special.
Built originally around 1780 as a family home, 'The Brokes' became 'Brokes Hotel' in the early 1920s. Like many grand houses during the war, it was requisitioned by the War Office, and when troops vacated it 3 ½ years later, the house and its contents were in a sorry state. After a lengthy compensation battle the owner, Major Gordon, received a paltry amount for the damage done to his beautiful home and he sold it to Mr J Brand shortly afterwards in 1946. During Brand's ownership, a barman, John McMain Mudie was murdered and dumped in a chalk pit.
[tie_slideshow] [tie_slide]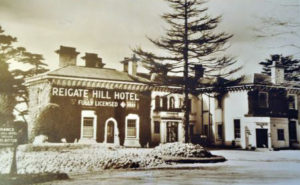 [/tie_slide] [tie_slide]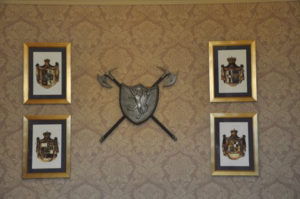 [/tie_slide] [tie_slide]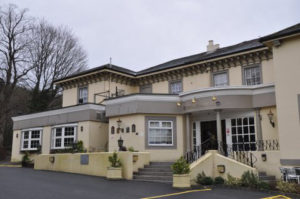 [/tie_slide] [/tie_slideshow]
The incident, although unrelated to the hotel itself, had an adverse effect on business and Brand sold it to Margaret Park in 1947. Wayside Inns took over in 1972, followed by John Coyne in 1974 and Finbar Ltd in 1977. CQK currently own the hotel with Best Western at the helm – to use a nautical expression, and talking of boats, Margaret Park, was great friends of the Campbell family, of the world speed records fame. When Donald Campbell sought to better the achievements of his father, Malcolm, he rented the hotel's garage in which he restored his late father's boat, Bluebird K4. The garage has long gone but the hotel's connection with that exceptional family is a significant one.
Although the grounds have diminished since Campbell's time the house itself has been considerably extended. There are 50 guest rooms, and a recent refurbishment by local company, 'Fox Hut' has stylishly and sympathetically transformed the 6 function rooms. It is enormously popular and many local clubs including Jazz, Rotary, Probus, Soroptimists, Roundtable and Tangent, meet regularly to enjoy the excellent facilities. I might just become a Soroptimist myself to do the same (although I'd better find out what it means first!).
www.reigatemanor.co.uk
www.thefoxhut.co.uk (James Chalker)
By Sarah Ballingal