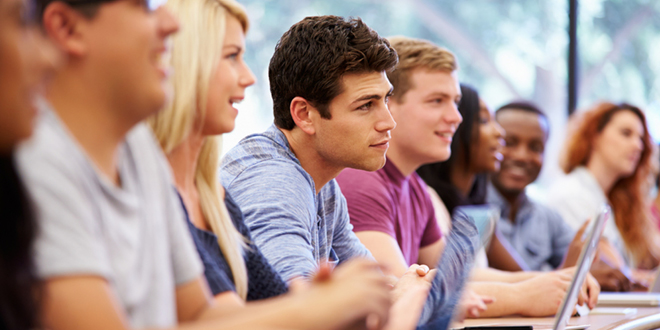 Preparing for the next step: a parent's guide for teenagers considering their options for further education or employment.
Is your child leaving school next year? Are you both unsure which path to take next? We uncover all you need to know about higher education, voluntary work and employment options open to teenagers, along with some tips for creating CVs and personal statements!
Higher Education
Going to university is a popular option – with over 30% of 18-year-olds being accepted onto a full-time course (according to UCAS). But just how can you choose the right course and university for your child? From personal experience, finding the perfect fit comes from researching courses (and inspecting the structure of the course; does it cover all that you and your child want it to?) and attending open days. Go armed with plenty of questions and make sure you leave loads of time to explore the surrounding area, if your child is moving away from home. After all, university is not just about the learning but lifestyle too, and this needs to work harmoniously for your child to well and truly bloom!
Before going to uni, though, your child will need A Levels or BTEC's under their belt. Choosing where to go to get them – college or sixth form – can be challenging too. Many of our local schools have a sixth form centre, which is a fantastic option for those who don't want too much of a change. Colleges, however, are a must for those looking for more vocational courses and provide hands-on work-related qualifications. By changing the learning environment and the people that they are socialising with after years of the same friends and routines can make them more adaptable for the challenge of university or work-life a few years later.
Voluntary Work
Volunteering is a brilliant way of developing skills for the future – be it during a gap year or alongside studies or work. Many young people are understandably attracted to carrying out volunteering placements abroad, to make a difference and experience another way of life. Organisations such as Project Trust (which provides gap year opportunities for 17-19-year-old school leavers in Africa, Asia and the Americas) and the International Voluntary Service can provide information on amazing life-changing roles overseas.
Closer to home, our local volunteer bureaus are a fantastic first port of call (as is do-it.org) for placements nearby.
Employment Options
Is your child ready to make the jump into the world of work? Help them to tailor and distribute their CV and covering letters to companies that interest them – whether there's a vacancy or not! This keeps them one step ahead of the crowd and helps them to get their name known by a potential future employer. Online job searches and employment agencies will bring up a plethora of entry-level jobs, which could see them starting at the bottom and working their way up.
If your child knows that university isn't for them, but they still need training for their dream career, an apprenticeship is the place to start. Not only can they earn while they learn (and not require student loans to study!), but also gain all the experience they need to qualify and climb the career ladder!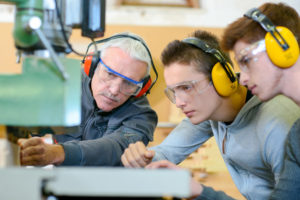 [box type="shadow" align="" class="" width="600″]
5 Things to include in your CV or Personal Statement
It may sound simple, but don't forget to include your name and contact details so that interested parties can get in touch!
Explain WHY you want to get a place on the course or why you'd be a perfect fit for the job. This tells higher education institutions and potential employers a little about you and your motivation, setting you aside from other candidates.
Write about not only what you've learnt from school, but also the things you've learnt outside of the classroom too! Have you volunteered? Are you part of a group or organisation? Shout about your team-working and personal skills!
What's your dream role? How can your course or job that you're applying for get you there? Explaining the bigger picture and what you're aiming for shows that you're determined and ready to work and achieve it!
Don't just list your skills (e.g., good communicator) – expand on them, giving an example from projects or assignments you've completed or any part time jobs/ volunteering you've done. This will give the reader a full picture of your strengths.
[/box]
By Shelley Welti