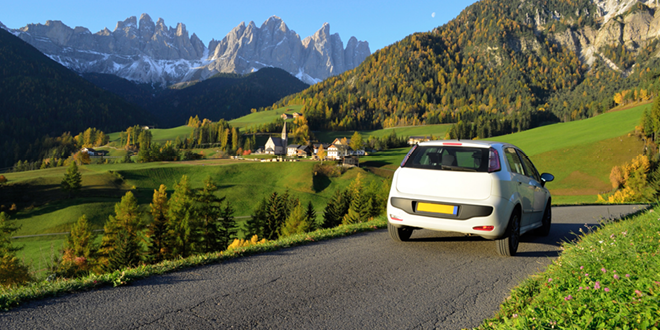 If last month you threw your paper driving licence in the bin, you may have missed the point a bit. Just to re-cap, as of June 8th if you hold a photocard driving licence, complete with paper counterpart, the paper bit was declared by the DVLA as being no longer required. The key word, in case you parked up wide of the point, being "counterpart".
So, assuming that you have binned your counterpart, but kept hold of your photocard or paper driving licence, and realise that you will shortly be embarking on a two-week holiday to the sun, you might need to hire some kind of clapped-out transport to get you around. But now you find yourself without the bit of paper that you often have to hand over when hiring a Vauxhall Corsa, probably one with vague steering and a dusty dashboard. They need to know if you've got any speeding points on your licence, or similar.
Fear not, the DVLA have kind of got this covered. In their attempts to save many pounds, and reduce the amount of red tape, they have come up with a system to get you out of trouble. Assuming that you plan ahead.
From now on, if you know you are going on holiday and will be hiring a car, you may need to access a special temporary code to provide evidence of any convictions or endorsements that you may have.
Now, it's not all hire car companies that will need this information, but for the sake of logging on to a website and getting this code in advance of your trip, you might as well play it safe.
The caveat is that the code is only valid for three days, so if you aren't organised before your trip, you may find yourself searching out the airport's WiFi hotspot. Then getting angry because you can't log on to their free WiFi.
Given that preparation prevents poor performance, you can go online and download a PDF of your driving records and print it out, if you so wish. You can also take with you a telephone number where you can give them a call 0300 083 0013 (between the hours of 8am and 7pm on a weekday, 8am and 2pm on a Saturday). But, to save the inevitable stress, you really should equip yourself with that code before you leave the country. Then you can enjoy the pleasures of your clapped out Corsa without having to worry.
In all of this, I expect you are thinking, well why couldn't we just keep the paper counterpart!? Well, they call it progress. Plus it will save them having to repeat the process of replacing 445,000 lost paper counterparts, as they had to last year.
Morale of the story is, if you are going away; make sure you get that code before you leave. Most airlines let you check in online these days, so make it part of your check-in procedure.
The code can be found at www.viewdrivingrecord.service.gov.uk, you'll need your driving licence number and your National Insurance number.