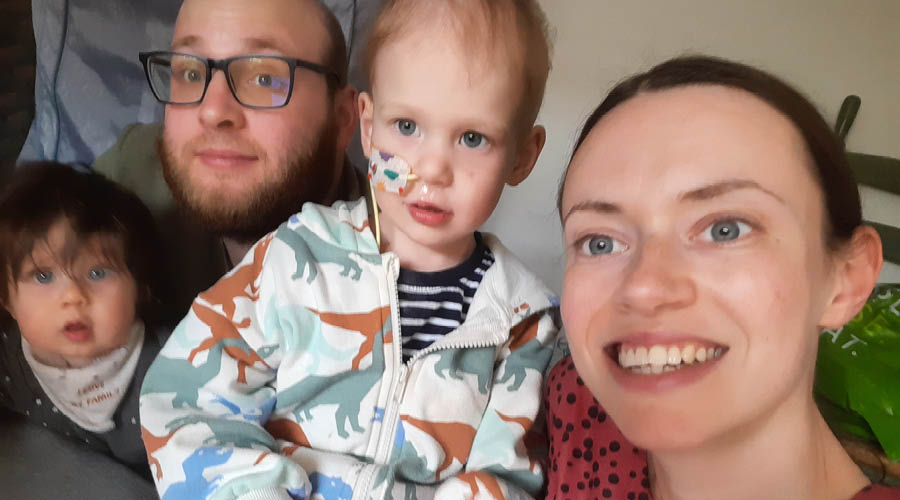 Sometimes, as humans, we have ailments, we get aches and pains and illnesses from low-risk to more serious. With all of that said, as adults we know how to get help for these and also how to cope with them.
This unfortunately wasn't the case for the Lichten family after their train-loving son, Teddy was diagnosed with a type of cancer called neuroblastoma at just three years old, not long after his baby brother was born. Teddy didn't have the luxury of knowing how to cope with this as he was simply too young to even understand it at the time.
I am sure you will agree that this is any parent's worst nightmare, for your child to be given a 40% chance of survival at the time of diagnosis after not long having your second child. I can only imagine how that would feel. Teddy has been through various processes and treatments such as having a central line fitted, a biopsy, bone marrow aspirates and scans, 14 NG tube insertions and six gruelling rounds of chemotherapy. He also received a tandem transplant which meant he had two stem cell harvests, two rounds of high-dose chemotherapy and stem cell transplants. The trial that he's on also means he has been randomised to receive additional radiotherapy for his primary tumour, which due to its position, couldn't be removed with surgery, meaning he has to have 20 days of radiotherapy instead of 12. After this, surgery will be reviewed again, and Teddy will complete his frontline treatment with six months of immunotherapy.
Since going public with Teddy's diagnosis in the hopes of raising money to help little Teddy access potentially lifesaving treatment in the U.S., parents Kat and Alistair have received immense support from the community with Kat exclaiming:
"We've been overwhelmed by the positive response from the local community, we have had events all over Mid Sussex and had so much support. Complete strangers have donated, pledged to take on sponsored challenges for Teddy and even organised whole events for him.
We also couldn't have got as far as we have without the support of the many wonderful local businesses who have helped us so far."
Of course, Teddy's journey has been and will continue to be a difficult fight for him and his family but I am sure all of the amazing people that have helped and those that will want to help after reading this, make the day-to-day for them just that little bit easier.
If you would like to donate to Teddy Lichten's cause through the astonishing children's charity, Solving Kid's Cancer UK then please go to – www.solvingkidscancer.org.uk/children/teddylichten
You can also visit the Facebook page made for his cause @TeddyBigC and the Instagram @teddyandthebigc