Surrey Charity Gets Boost In Reaching Communities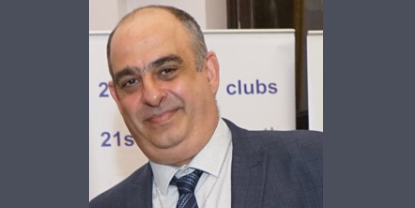 Surrey Charity Gets Boost In Reaching Communities
Surrey Clubs for Young People (SCYP), the largest voluntary sector deliverer of youth work in Surrey, has welcomed ex-education lead at Surrey County Council, Nick Charalambos, to its team.
Originally trained as a teacher and with a background in youth work, Nick has had roles
within challenging schools, youth offending and in the development of early help responses.
Nick says of his appointment: "The best and most sustainable youth work is delivered in the community and SCYP is the only Surrey based organisation committed to this area of work."
SCYP was established in 1947, and since then has had a reputation for engaging disadvantaged
and vulnerable young people at risk of social exclusion throughout Surrey and South London.
Joyce Quinell, chief executive officer at SCYP, speaking following the appointment, adds: "SCYP
and Nick are committed to the development of a strong community-based provision."
For more information about the work of SCYP, visit: www.scyp.co.uk, or call: 01293 862528