Supporting Youth Community Football: Maidenbower Football Tournament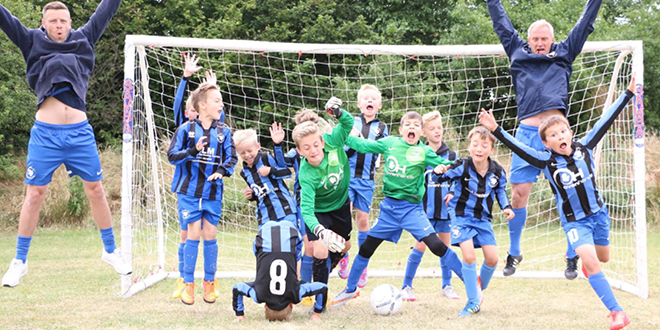 On June 18 and 19, keen footballers are invited to take part in an exciting two day tournament in Maidenbower Park! 
Showcase your skills, or show your support from the side-lines and help to promote youth football!
The third annual sporting event has been organised by Crawley Panthers Football Club and Maidenbower United Football Club to develop children's football within Crawley.
"The first aim of the tournament is to provide a safe environment where young players of both sexes can get together and enjoy a day doing what they love – playing football!" Andy Roscoe, dad of two and manager for Crawley Panthers' under 11's says.
"The second aim is to raise money for both clubs to enable us to continue to create the right environment for learning and development and also to support young children in building confidence and developing social skills. All money raised ensures both clubs can continue to support children interested in football from the Crawley area."
This year's two day tournament (running from 9.30am – 5.30pm on both days), will see up to 1,400 boys aged from the under 7's to 18 and for the first time; over 300 girls aged under 9 to 16, get stuck into playing the beautiful game. Clubs come from far and wide – Sussex, Surrey, Kent and even from South London to take part. "Come along and support local grass roots junior football, you'll have a fantastic day out, I guarantee it!" Maidenbower dad, Andy adds.
Pop down to Maidenbower Park and watch the next generation of potential football stars play and cheer them on from the sidelines!
To see if there's still ways for you to get involved email: s.king1963@hotmail.co.uk