A Stunning Stomp Through Surrey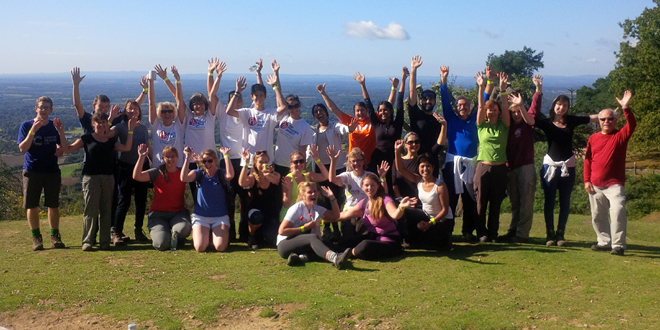 How many times have you thought about climbing to the top of Holmbury Hill, Leith Hill or Box Hill and taking in the view? This month, you can make your thoughts a reality and conquer all three with the Surrey Three Peaks Challenge on Saturday, July 23!
Living in the area for many years, I am shocked and a little ashamed to say that I've only ever seen the beautiful view of sprawling Surrey countryside from Box Hill.
If like me, you've wanted to tick all of the county's infamous hills of your bucket list and marvel in not only accomplishing a challenge but that breathtaking landscape too, it's time to take on the Three Peaks Challenge.
Starting from the beautiful village of Holmbury St Mary, the walk will take in the stunning sights of the county, through ancient woodland, past rivers, ponds and waterfalls and of course; the views across our picturesque county.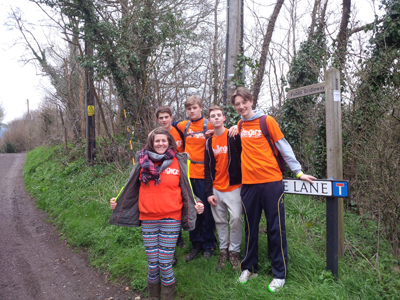 Choose between 7 mile, 13 mile or 26 mile routes – the 7 mile route explores Holmbury Hill and Leith Hill, whilst the 13 mile and 26 mile routes takes on Holmbury Hill, Leith Hill and Box Hill – to really uncover the beauty of the countryside on our doorsteps. Not only that, but you'll be raising money for charities too.
This year's Surrey Three Peaks charities include autism charity The Jigsaw Trust, Challengers (a disability charity based in Guildford), White Lodge Centre (a voluntary organisation supporting disabled people of all ages), the David Shepherd Wildlife Foundation (focusing on saving endangered species, also based in Surrey), Sight for Surrey, Woking and Sam Beare Hospices and Deaf Plus.
The longstanding event – ran by Advocate Events for the last three years – will see up to 100 walkers of all ages and abilities, along with dogs too, head for the Surrey Hills for a memorable day out.
"The aim is to raise as much money for local charities as possible while giving participants a tough challenge," organiser Martyn Paul explains.
"The best thing about the Surrey Peaks are the wonderful views, the friendships made on the event and the thrill of conquering a tough challenge.
The highlight of the course/s have to be the beautiful countryside and views from Holmbury, Leith and Box Hills!"
So, if you're inspired and ready for a stunning stomp through Surrey for a good cause, get your walking boots on and I'll see you at the top of Box Hill!
Inspired to sign up?
Visit: www.advocateevents.co.uk/the-surrey-three-peaks-1.aspx.