Stripey Stork's Christmas Appeal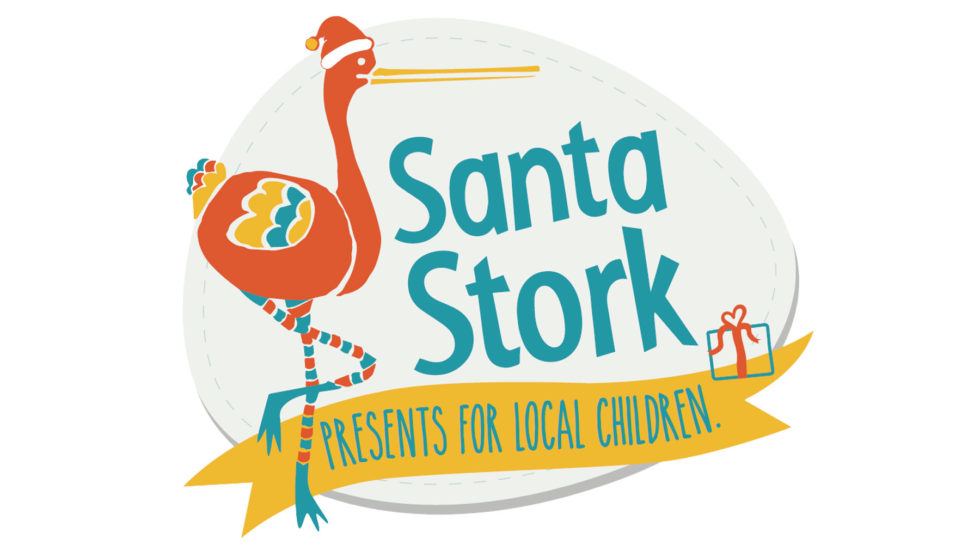 The Reigate-based baby bank has launched its annual Christmas giving campaign Santa Stork and the demand is greater than ever before.
By Jamie Di Francescomarino
Stripey Stork is a local charity that collects pre-loved donations for children and babies in the form of toys, clothes and other essential items and rehomes them with local families facing hardship. They work with a network of referral partners such as health professionals and support services who refer families who need help with such items. As you can imagine this service is more important now, than ever before.
Unlike the regular donations they process all year round, Santa Stork is a special campaign which aims to provide a Christmas gift for each family member referred to them at Christmas time. These gifts are always new and, in some cases, maybe the main or only present they will open on Christmas Day. Stripey Stork's aim is to ensure they have enough funds to buy presents for every child and parent on their Christmas list. In the current climate, this is no easy task, so they are calling on the local community to get behind this campaign and help give these families the Christmas they deserve.
With many more families in crisis this year due to the pandemic, the stakes this Christmas are a lot higher. They have scaled up to respond to 2,500 children and 1,250 parents/carers gift requests, which will make this their biggest Santa Stork yet. To try and reach this goal as efficiently and safely as possible, they have opened their very own virtual Santa Shop – the new way to pledge money to buy a Santa Stork gift.
This year they have partnered with local toy supplier Toy Barnhaus, where supporters are being asked to choose a gift from their virtual shop. Those with children are encouraged to include them in the shopping experience, all from the safety of their own home. The money donated from the cost of the item will then be used to buy a wonderful gift from the Santa Shop shelves, which has been specifically requested for a child.