Stall Holders Sought for Batchelors Farm Celebration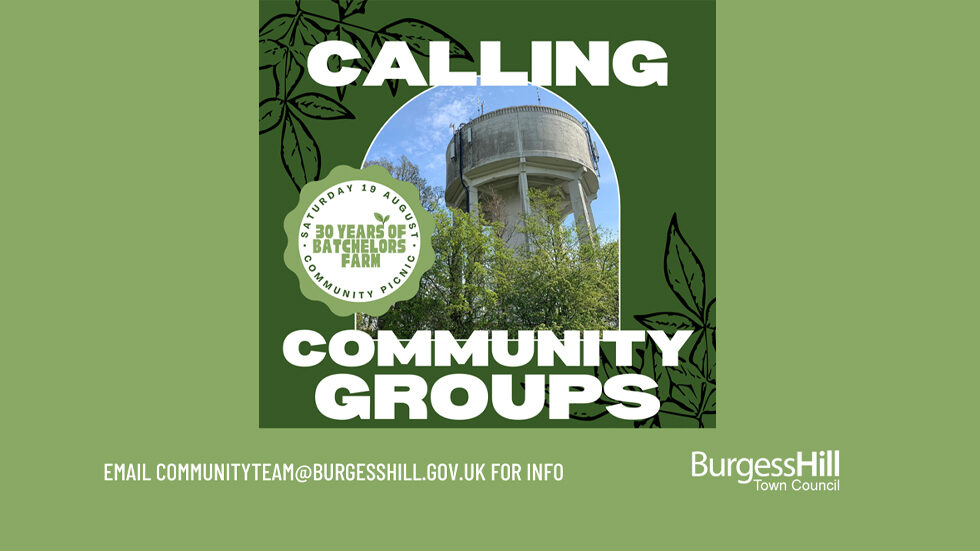 2023 marks thirty years of Town Council ownership of local nature reserve Batchelors Farm.
On Saturday 19 August, Burgess Hill Town Council will be marking the event with a community picnic on the site. The thirty-three-acre nature reserve was purchased by the Town Council for the enjoyment of local residents, and we hope that many will join us on the day, for a picnic, and for the official opening of the new community orchard.
We are seeking local community groups to join us on the day, providing nature-themed activities for children and families. If you are a member of a local community group that would like to get involved, please fill in our Google Form at bit.ly/3Np5Sle
For more information on the event, please email communityteam@burgesshill.gov.uk.