Singing All Sorts Of Songs With All Sorts Of People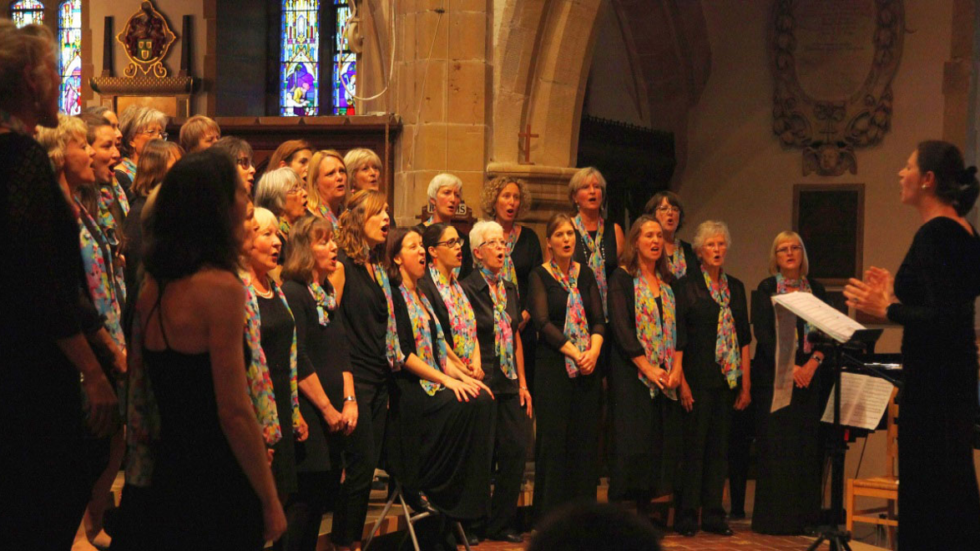 The Singing Allsorts is a ladies choir based in Cuckfield which was formed in 2007 by their musical director, Jane Haughton. It has a thriving membership of 50 women, divided into soprano, second, and alto sections – the group meet weekly to sing a varied repertoire.
The members of the ecliptic group are all sorts of people who sing all sorts of music – from madrigals to traditional African chants, and from folk songs to show tunes and from classical to pop.
Jane Haughton studied piano and singing at Trinity College of Music and has had a career as a soloist and as a teacher. In 1999 she joined the Royal Opera House Choir with whom she sang for six years.
Jane teaches at Ardingly College, runs a choir for people with Dementia, an infant choir, The Cuckoo Choir and Singing Allsorts.
Singing Allsorts are first and foremost a community choir, and their main summer concert is a fundraising event, with all revenue going towards two charities, which are chosen annually by choir members.
This year, their July concert was in aid of MIND, a mental health charity, and Kangaroos, a charity supporting young people with disabilities. Over the Christmas period, the group will perform
at Holy Trinity Church's Christmas Tree Festival and in the past, they have sung at care homes, in village festivals and at other events.
Every October, the group are proud to contribute a float to the Cuckfield Mayoral Procession. In 2014, the Allsorts ladies were thrilled to win first prize with their Land Girls themed float, commemorating 100 years since the start of the First World War.
In 2015, they picked an "umbrella" theme, reflecting the prevailing weather conditions for many Mayoral Processions and in 2016, they won second prize for their Singing Allsorts Railway Engine, celebrating 175 years since the arrival of the Haywards Heath railway. Who knows what the theme will be this year? You will have to wait until October to find out as it is a closely guarded secret!
The choir is open to all and auditions are not necessary, although because the choir's popularity is growing, there is a waiting list to be part of the group. Singing Allsorts meetings take place at the Baptist Church on Polestub Lane, Cuckfield each Monday evening at 8.00pm during term time – working on technique, extending their repertoire and finessing their performances and even adding in dance moves!
Talking about life in the choir, one member said: "The Singing Allsorts are much more than a choir, they have become a group of close friends, supporting each other in times of need and providing a space to sing, have fun and meet new people."
[box type="shadow" align="" class="" width="600″]
Get In Tune!
For more information about Singing Allsorts, visit: www.singingallsorts.co.uk
[/box]
By Georgia Lambert