Sightsavers Charity Launches Million Miracles Appeal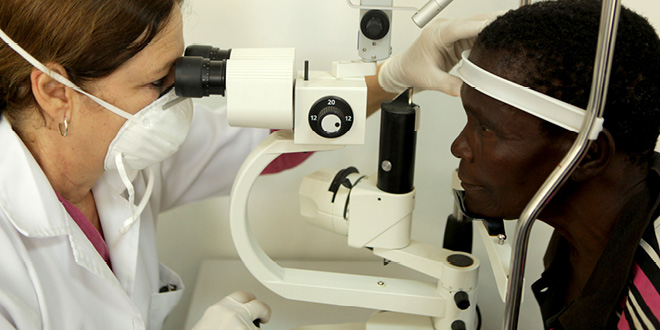 Sightsavers, based in Haywards Heath, is an international charity fighting to prevent avoidable blindness. Although reaching people in developing countries, an organisation based in our town is definitely one we're keen to support.
The organisation, that works in more than 30 of the world's poorest countries, has set an ambitious goal to raise enough money over three years to fund one million sight-saving surgeries – or A Million Miracles – for blinding conditions like cataracts.
Sightsavers told RH Uncovered: "Amazingly, 20 million people in the world are blind due to cataracts. Yet cataracts are easily treatable, with a straightforward operation.
"For many people living in the poorest parts of the world, surgery is beyond their means.
"Perhaps they can't afford it, can't get to a health centre or a hospital, don't know their condition is treatable, or simply can't afford the operation.
Sightsavers shared the story of Agira Ricard from Mozambique. Agira, aged 54, had been living with cataracts in both her eyes for two years, apart from some light perception she was completely blind.
Agira couldn't afford the bus fare to take her the 30km to Nampula Central hospital, so it wasn't until a team of Sightsavers-trained eye health staff visited her village, screened her eyes and sent a car to take her to hospital, that she was able to finally undergo the surgery she needed to regain her sight.
[tie_slideshow] [tie_slide]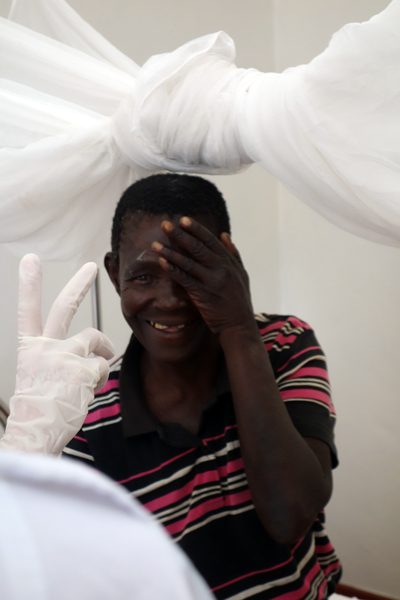 [/tie_slide] [tie_slide]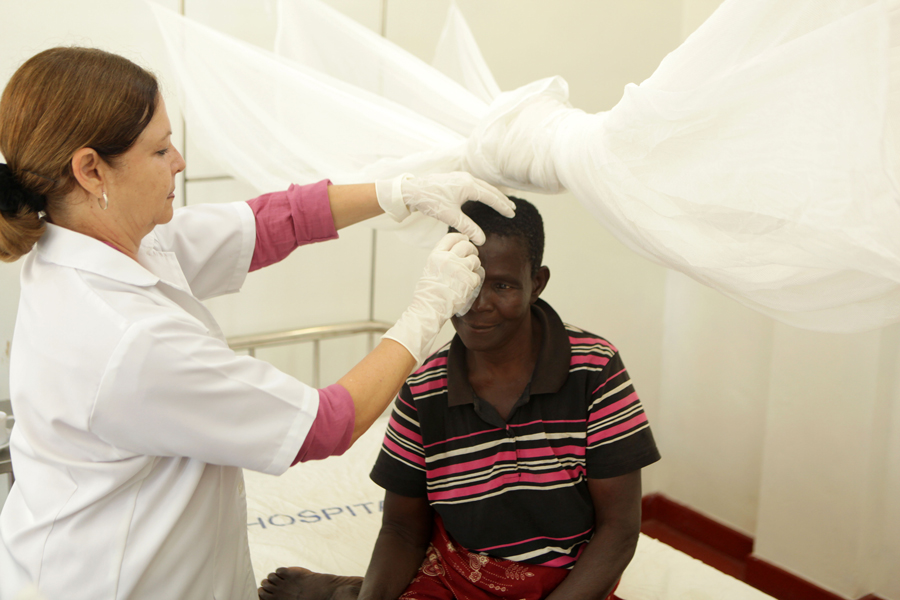 [/tie_slide] [tie_slide]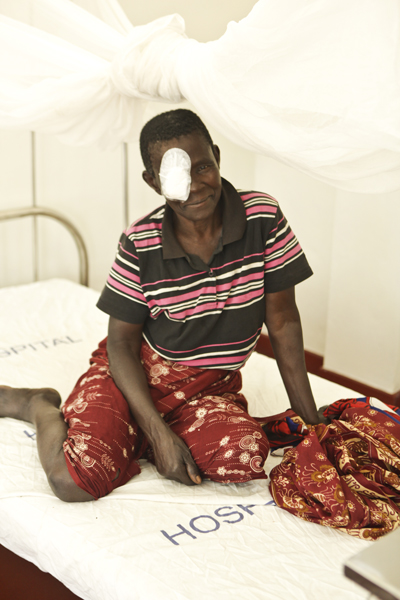 [/tie_slide] [tie_slide]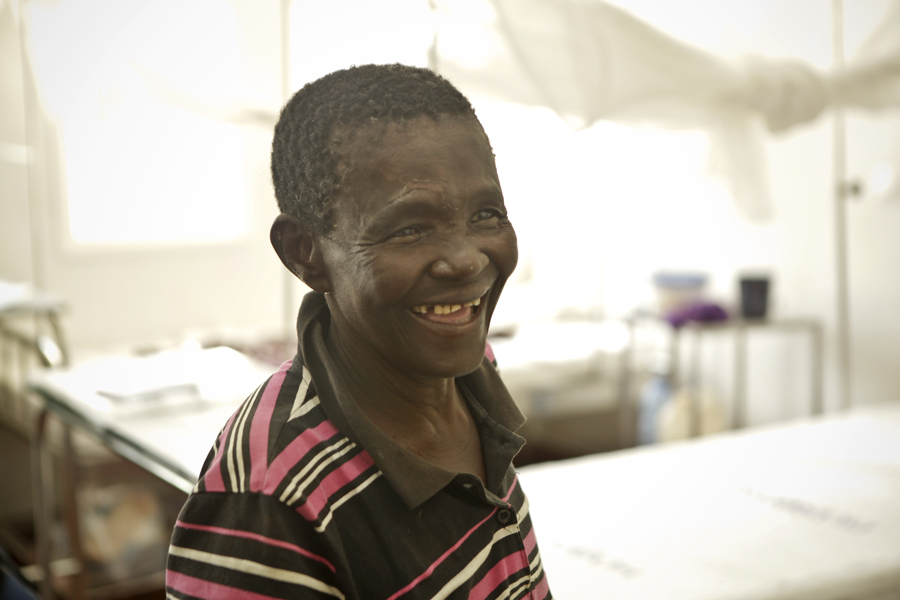 [/tie_slide] [tie_slide]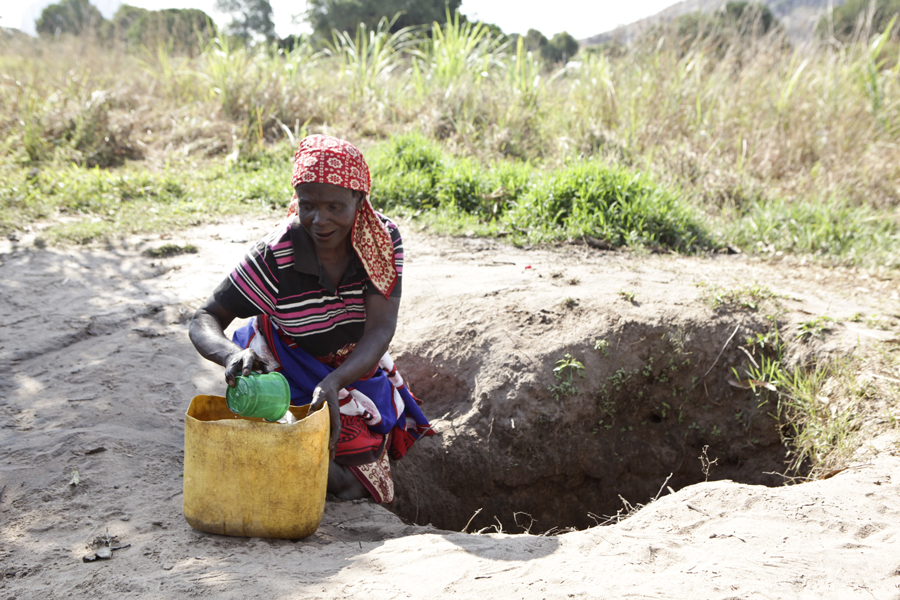 [/tie_slide] [/tie_slideshow]
The day after her 10 minute operation, when Agira's bandage was removed, she was beaming from ear to ear and shook everyone's hands. The first thing she commented on was the colours she could now see, then said "I am feeling no pain. I am so happy. I can see you all." She was excited to get home and cook, and do all the things she struggled to do without her sight.
Agrira's son, Manuel Artur, has travelled to Nampula Central Hospital to be with his mother and he too was overjoyed. "I am very happy. In less than a week she is better."
Following the operation on her second eye, Agira now sees well. She says she is now able to cook, to go to church, and visit family and neighbours without any help or difficulty. She can also now, very proudly, wash clothes and see if the clothes are really clean.
The cost of this gift, is just £30. If you would like to donate £30 to save someone's sight and transform a life visit millionmiracles.org, call 0800 298 2200, email info@sightsavers.org, or, to donate £5, text MIRACLE to 70800
You can find out more about the people Sightsavers are helping by visiting. www.millionmiracles.org