Sicilian Spaghetti & Meatballs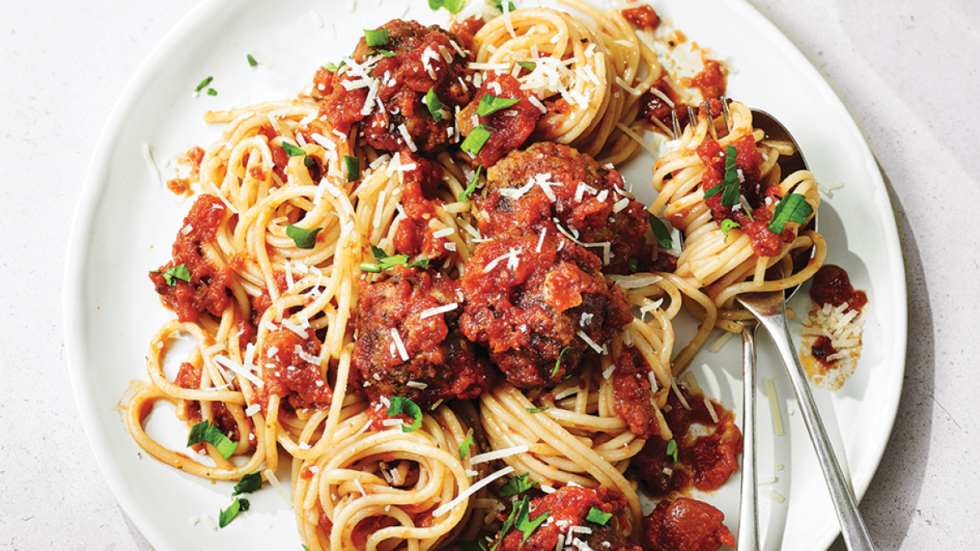 Preparation: 20 minutes
Cooking: 25-35 minutes
Serves: 4
[one_half]
Ingredients
400g pack essential Waitrose British Beef Mince
4 Cooks' Ingredients Sunkissed Tomatoes in Olive Oil, roughly chopped
2 tbsp pine nuts, chopped
2 tbsp raisins, chopped
1 medium essential Waitrose
Free Range Egg, beaten
25g pack parsley, chopped
1 tbsp balsamic vinegar
50g fresh white breadcrumbs
2 tbsp finely grated Parmigiano Reggiano, plus extra to serve
1 tbsp olive oil
500g Waitrose Italian Passata With Onion & Garlic
300g spaghetti
[/one_half][one_half_last]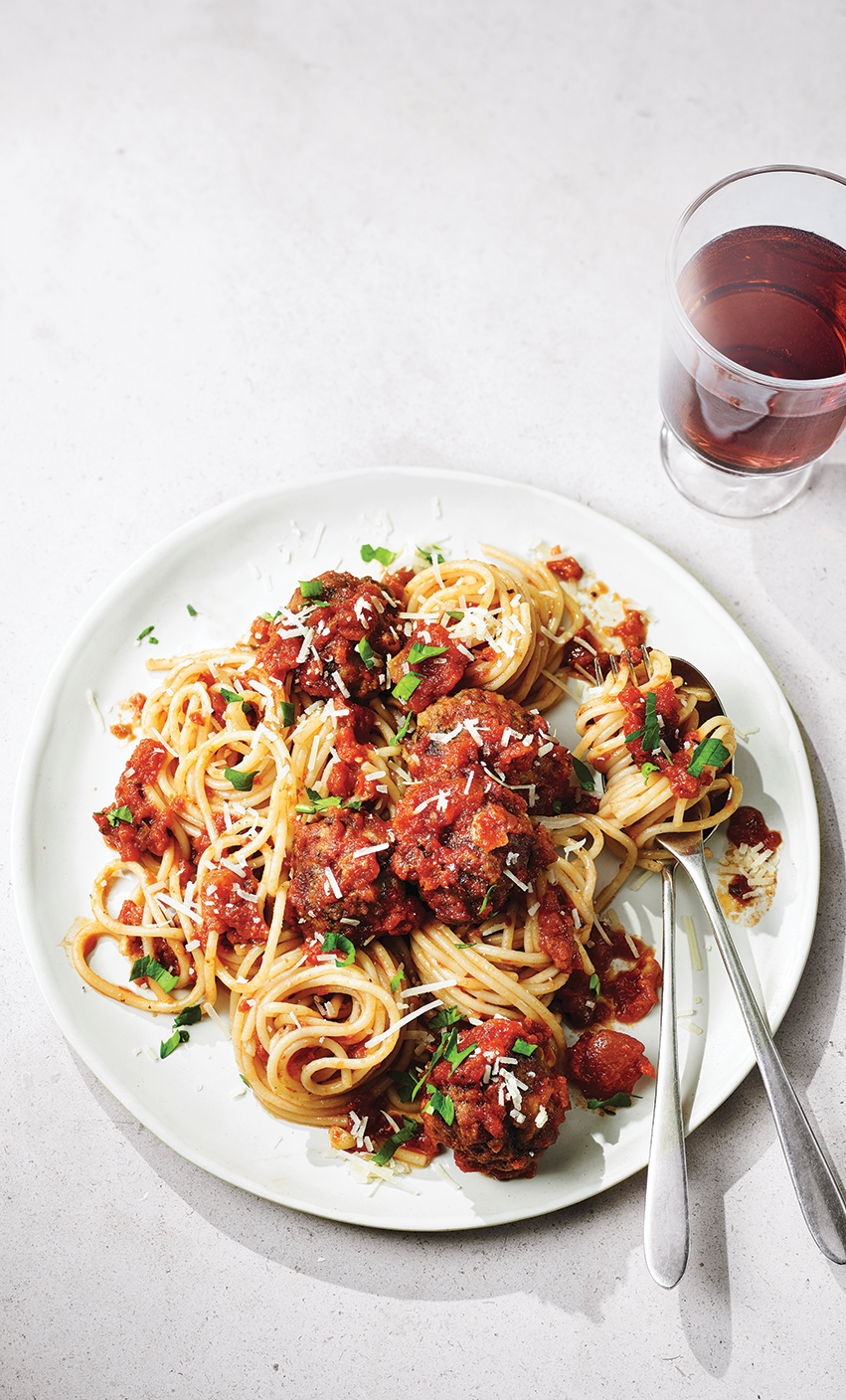 [/one_half_last]
Method
In a bowl, mix together the beef, sunkissed tomatoes, pine nuts, raisins, egg, most of the parsley and vinegar. Add the breadcrumbs and 2 tablespoons of the cheese and mix until well combined. Firmly shape the mixture into 20 even-sized balls.
Heat the oil in a large pan and cook the meatballs for 5 minutes, turning carefully until nicely browned. Pour in the passata and 200ml water, cover and simmer gently for 20-30 minutes until the meatballs are completely cooked through and the sauce has thickened.
Meanwhile, cook the spaghetti according to packet instructions, then drain and return to the pan. Add a ladleful of the sauce to the pan and toss together to coat the spaghetti. Divide among shallow bowls and top with the meatballs and remaining sauce. Sprinkle over the extra Parmigiano Reggiano and parsley, to serve.