Mannings Heath Golf & Wine Estate Opens New Wine Lounge and Refurbished Restaurant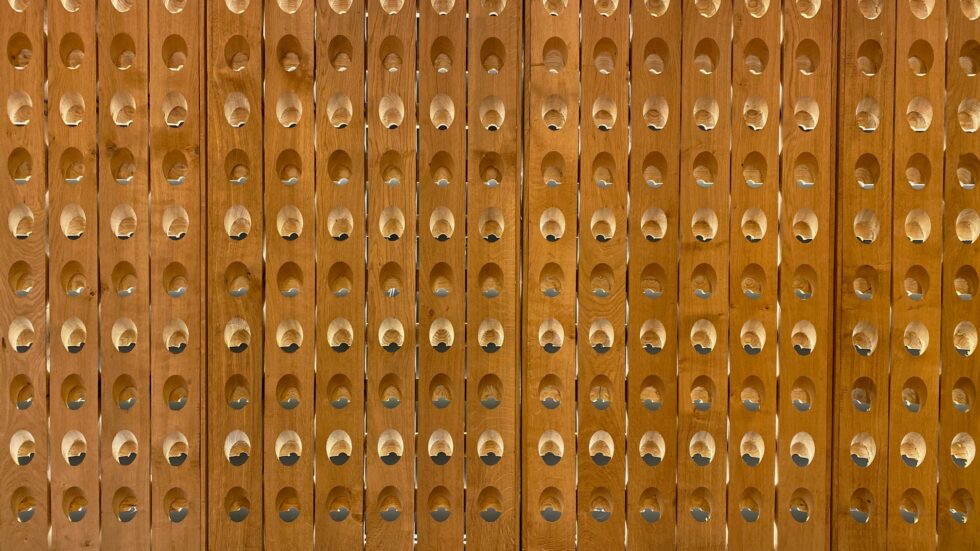 Yesterday evening, RH Uncovered visited Mannings Heath Golf & Wine Estate for the grand opening of the refurbished Vineyard Kitchen Restaurant and the addition of the brand-new Wine Lounge. Here's what our Editor, Jamie thought.
Set on a 500-acre site, the beautiful estate boasts 2 golf courses, a vineyard and a beautifully painted pink Tudor-style clubhouse which even with yesterday's drizzle stood out amongst the green paradise that surrounds it.
The opulent Vineyard Kitchen Restaurant based in the alluring clubhouse has just had an extravagant refurbishment to go alongside the opening of the brand-new wine lounge. Covered in copper and gold fixings, artistic wallpapers with crisp, elegant and stylish furniture, the restaurant and wine lounge are the nucleus of the estate.
We tried a plethora of different wines both still and sparkling and canapés created from their actual tasting menu. Food-wise, our personal favourites were the home-smoked fish with a parmentier sauce, poached quail's egg and a mini chip as well as the roast beef with carrot puree, baby carrots and pommé dauphine. For wines, I thoroughly enjoyed the Benguela Cove Cuvée and the Benguela Cove Pinot Noir (yes, I mixed my grapes!) whilst one of us enjoyed the alcohol-free option of a sparkling elderflower tonic.
All in all, this venue is the perfect morning, afternoon or evening out for a quiet glass of wine alone, an afternoon tea for two or a wine tasting and a three-course meal with friends, open to both members and non-members alike. Just a stone's throw away from Horsham, Mannings Heath Golf & Wine Estate is an absolute credit to the area and the Streeter family, the staff and the community should all be very proud.