Tastebuds were Tingling at the Radiant Rouge!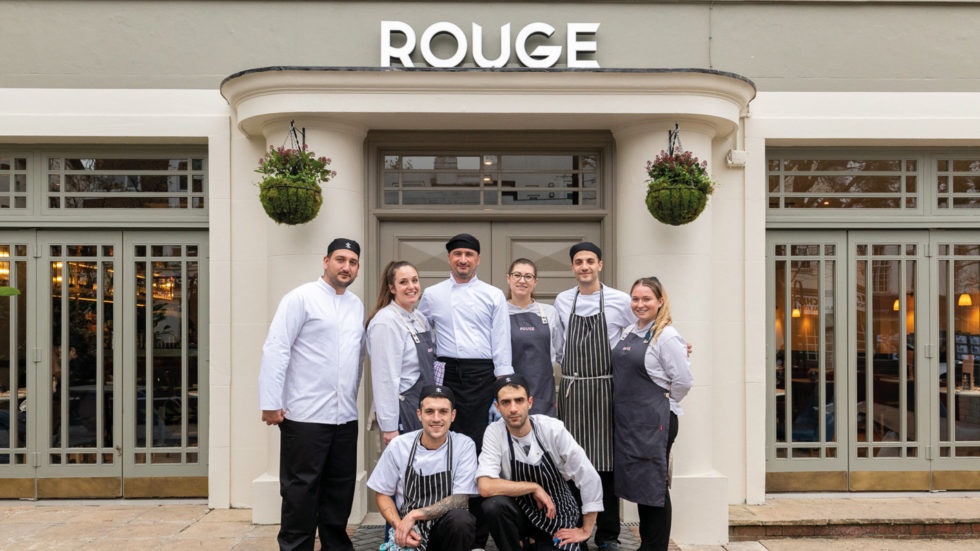 Rouge in Haywards Heath, formerly known as Café Rouge, is just one of two restaurants of the renowned French brasserie chain that have trialled a complete re-brand consisting of a refurbishment and a brand-new food and drink menu.
The team and I visited Rouge to try their new menu and get a feel for the delightful restaurant's makeover, here's what we thought…
By Jamie Di Francescomarino
Based at 33, The Broadway, the Parisian outdoor space at Rouge that you are greeted with on arrival will be perfect this summer for a catch up with friends over a glass of wine, also including overhead outdoor heaters for when the sun starts to go down.
The welcoming and friendly staff we were greeted by within the first couple of minutes of entering, gave us the reassurance that we were going to be looked after and made us feel excited for the delicious food we were about to eat.
There was an excellent array of cocktails, mocktails, beers, wines and spirits. There was the option to choose from the lunch menu as well as the jam-packed a la carte menu, making the choice even more difficult (in the best way possible).
The staff were most accommodating with my nut allergy and ensured that the manager, Javier took my food order, with the lovely, smiley Siobhan consistently checking in to make sure we were sorted for drinks.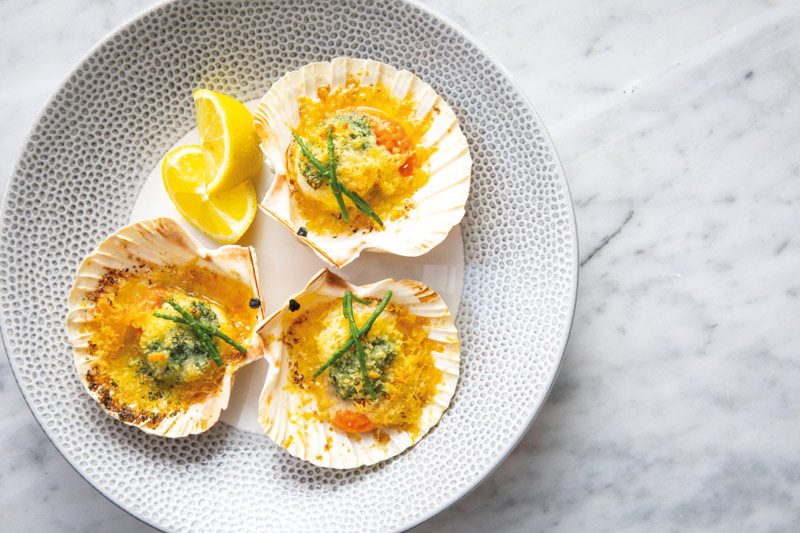 I had the mouth-wateringly tasty Scallop starter, which was baked in Garlic and Parsley Butter with a Parmesan Crumb with Matt and Heather having the flavoursome King Prawns in White Wine, Garlic and Chilli and the classic Garlic Chestnut Mushrooms served with Sourdough.
For my main course I had the Confit Duck with Braised Savoy Cabbage, Red Wine, Shallot and Blackberry Jus served with Homemade Truffle-infused Dauphinoise Potatoes. Matt had the aromatic Black Truffle and Camembert Burger and Heather opted for a healthier Lentil and Squash Salad with Vegan Feta Cheese which were very much enjoyed by both.
Matt and I decided we hadn't quite had enough of the amazing cuisine and both had desserts Matt had the Chocolate Fondant with Salted Caramel Ice Cream and Pistachio Brittle and I opted for the Apple and Plum Crumble which I must say was a taste of sweet heaven!
All in all, it is safe to say we all thoroughly enjoyed the delicious food and whole experience at Rouge and will definitely be returning.