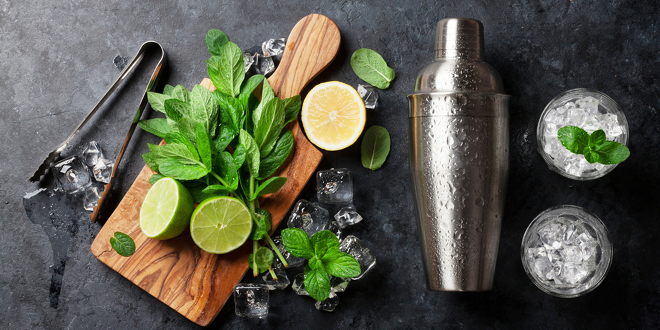 The height of summer has arrived, where the days are long and the evenings are longer. What better time to bring out the cocktail shaker and make the drinks long and cool?
The best summer parties are not complete without a cocktail, but what's the secret to making the perfect tipple? Here's a handy guide to cocktail making with six of the best top tips for your parties:
Chill out!
Like your cocktails as cold as ice? Of course you do! Why not pre-freeze your glasses? Chill in the freezer for a few minutes before making your cocktail and you will be guaranteed to be a cool cat this summer!
Get fruity!
Why not use your fruit bowl for inspiration? By delving into your fruit bowl and adding your favourite fruit, you can personalise your cocktails! Don't forget to stock up on limes – an essential ingredient for various cocktails.
Ice, ice baby!
When it comes to keeping your cocktails cold it's all about ice! No special bar equipment is needed – just a rolling pin and a clean table cloth – smash the ice cubes into small pieces before you top up your glass.
Shake it off!
The ultimate weapon for cocktail-making is the shaker – here's a crafty tip to make your cocktails go with a shimmy and a shake – jam jars! Perfect for shaking, and they double up as an ideal glass in which to serve.
Cup-cup hooray!
Another crafty tip, how do you like your measures? The humble egg cup can double-up as great measuring cup – you can use it to determine your cocktail measures as you like it,
however you like it!
Honey, honey, sugar, sugar!
Find your favourite cocktail requires sugar syrup and you're out? Not a problem, use sugar or honey instead. Replace with two teaspoons of sugar or a squeeze of honey to guarantee that sweetness!
It's over to you, happy shaking, drinking and celebrating summer!
By Jacob White
Please remember to drink and enjoy your cocktails responsibly this summer, if you have any concerns about drinking or the impact is having on your health, visit: drinkaware.co.uk