Several Charity Feasts Held Across East Grinstead by Local Businessman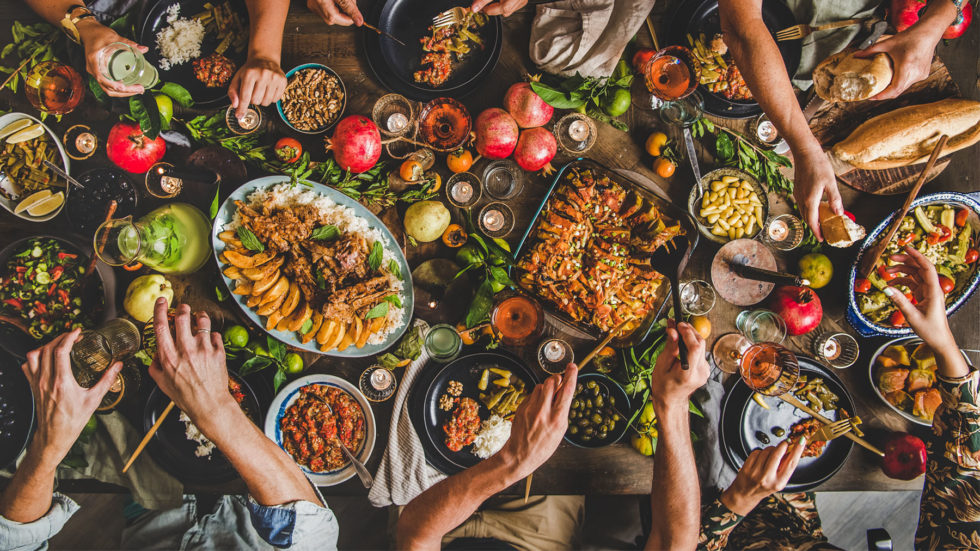 Mr Nicolas Castiglione, a local East Grinstead resident and founder of Weald Info held a number of charity feasts across East Grinstead, late last year, assisted by EG Justice and Peace Group.
By Jamie Di Francescomarino
In November 2021, Nicolas held feasts at The Gurkha at The Woodcock Inn, The Mediterranean Cuisine, The Crab and Beacon and The Dorset Arms with most events accompanied by live music. The feasts were held to raise funds for Crawley Open House, The East Grinstead Foodbank, Crawley Prison Fellowship, Young Epilepsy, Friends of Ashdown Forest, and EG and District Mental Health Association. Some of the charities had their representatives at the dinners to explain why their individual charities are so important within the community.
Altogether, Nicolas and the many hundred attendees managed to raise £3,000 from the dinner costs, miscellaneous donations and raffle and auction prizes, with the money being split between the chosen charities. Nicolas gives special thanks to all of the businesses and shops that donated prizes. Over the 8 years, the feasts have been held, £35,000 has been raised!
If you, unfortunately, missed a chance to attend the above Winter 2021 Charity Feasts, not to worry as Nicolas will be hosting several dates in various eateries across East Grinstead, this Spring!
There will be a 3-course meal for a reasonable £20.00 per head, of which £6.00 will go to the same 6 charities listed above and all the money from the raffles and auctions will go straight to the charities. There will be live music on certain nights including Simon Casciano playing keyboard with more raffle and auction prizes to be won!
Spring 2022 Charity Feast Dates
Call your chosen restaurant and book early to reserve your place!
Paglia e Fieno
Weds 20th April, lunchtime – Italian food – Contact 01342 328713
Tarana Lingfield
Mon 25th April, evening – Indian food – Contact 01342 832222
The Crab & Beacon
Tues 10th May, evening – English food – Contact 01342 326359
The Dorset Arms
Tues 17th May, evening – English food – Contact 01342 316363
Gurkha at the Woodcock Inn
Mon 30th May, evening – Nepalese Food – Contact 01342 325325
Please arrive at 6:30 pm for a 7 pm start at all restaurants (12 noon for 12.30 pm start for the lunchtime feasts).
For more information or any questions, you can ring Nicolas on 07737 368804.
Why not bring your party or group to one of the feasts and help raise money for local charities? Eat out and give back!
For more community content click here