The school term is almost out for another academic year, but if you don't know how to fill that long summery six week holiday; fear not – Horley's Young People's Centre has it covered!
The Centre, located at the renovated Old Fire Station on Albert Road, provides a place to go for fun, advice and even valuable work experience for young people aged 10-19 years old. During the school holidays, a variety of activities will be taking place – all organised by local youths: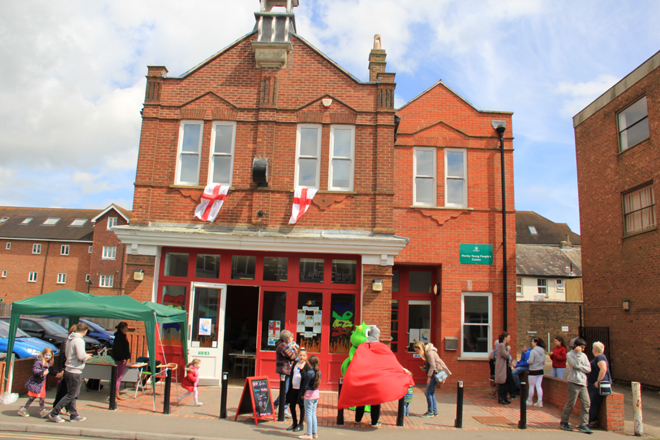 "Young people have been involved in planning the three weeks of activities in the summer holiday, and they have LOTS of ideas such as: camping, cooking, go karting, fishing, jamming sessions, and team games," Youth Worker Stephanie Gibson says. "For information on the plans for the summer holiday, pop into the centre on Albert Road, Horley to see us or check out our notice board!"
In recent months, HYPC have been part of many community events – including organising elements of the St George's day event, and were able to raise an impressive £500 for their centre, which (in their words) is an important lifeline to them:
"I joined HYPC because my friends told me about it," fifteen year-old member, Tara tells us. "I wanted to meet new people and gain new friends. I have gained more experience planning events and also have more confidence!"
Whilst fourteen year-old Louis adds; "If I didn't come here I would probably be getting into trouble…"
During the school holidays, ban boredom and head on down to HYPC for a summer filled with fun and friendship – many activities are free too!