Ricotta Pancakes with Poached Cherries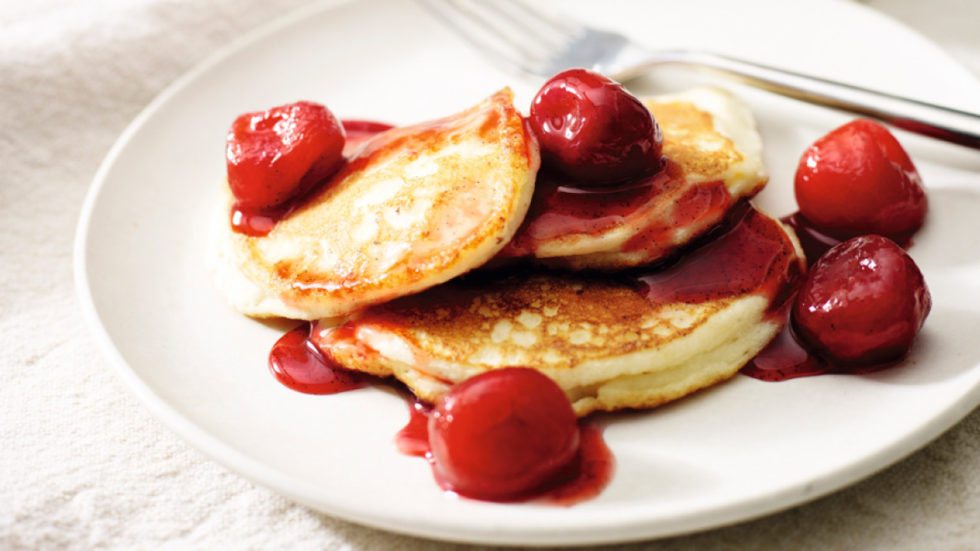 [one_half]
Preparation time: 10 minutes
Cooking time: 30 minutes
Total time: 40 minutes
Serves: 4
Ingredients
200g pack Waitrose Cherries
200ml freshly squeezed orange juice
Juice and finely grated zest of 1 lemon
2 tbsp clear honey
½ vanilla pod, halved lengthways
250g tub essential Waitrose Italian Ricotta
125ml semi-skimmed milk
2 large Waitrose British Blacktail
Free Range Eggs, separated
100g plain flour
1 tsp baking powder
1-2 tbsp sunflower oil
Cheddar Mash, to serve[/one_half] [one_half_last]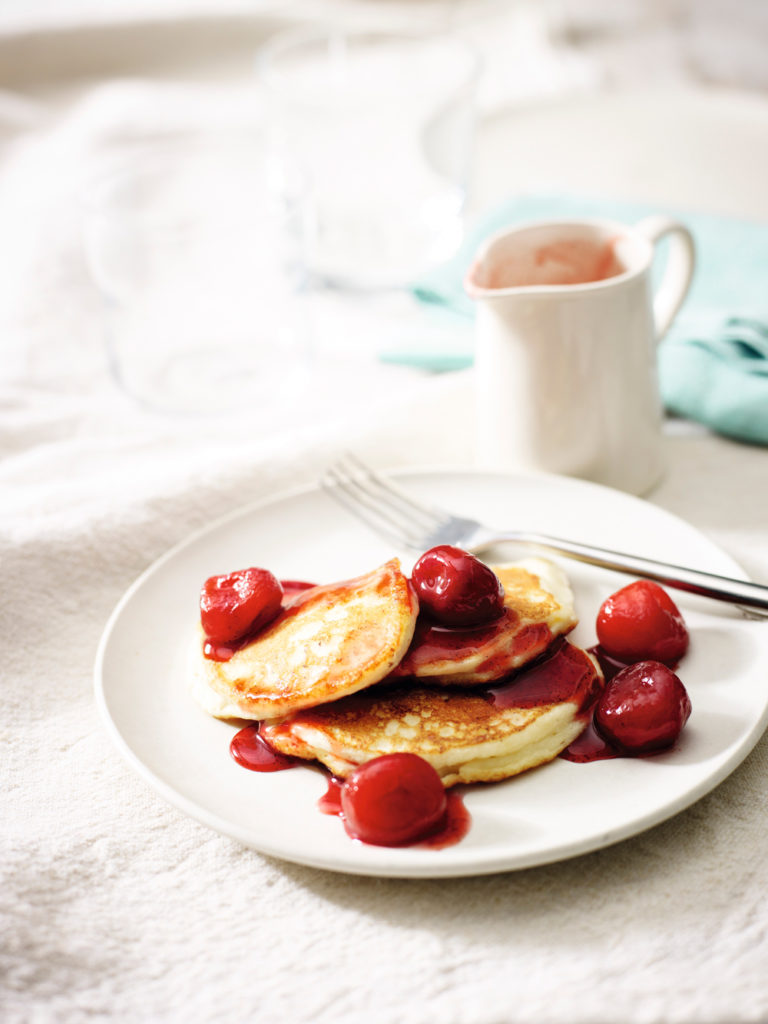 [/one_half_last]
Method
Place the cherries, orange and lemon juice, honey and vanilla in a small saucepan. Bring to the boil and simmer gently for 15 minutes until the cherries are tender and the liquid is syrupy.
Meanwhile, place the ricotta, lemon zest, milk and egg yolks in a bowl and beat to combine. Add the flour, baking powder and a pinch of salt, and fold in to make a smooth batter. In another bowl, beat the egg whites until they're softly peaking, then fold into the mixture.
Brush a heavy-based frying pan with a little oil and drop large spoonfuls of batter into the pan to make 6-7cm-sized pancakes. Cook for 1-2 minutes each side until golden and cooked through. Cover and keep warm while you cook in batches to make 12.
Divide the pancakes between 4 plates, spoon over the poached cherries and serve.
Any leftover cherries can be chilled and served the next morning with yogurt and granola. Look out for the stones in the cherries.