When the Queen came to Crawley…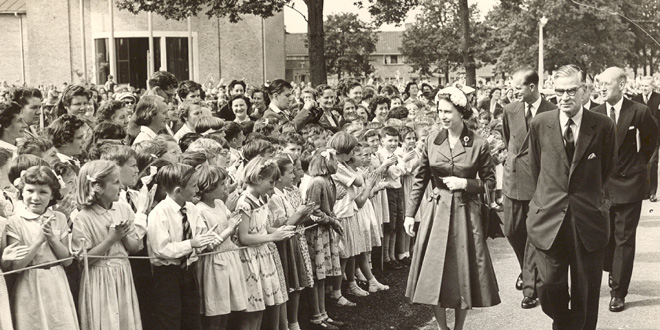 On Thursday 21st April, Queen Elizabeth II will be celebrating her 90th birthday. Whilst she'll hopefully be putting her feet up and enjoying a nice cuppa, we wanted to re-live her many visits to Crawley and find out how we can celebrate as a community!
The Queen (then Princess Elizabeth) first visited the town in 1950 to name Manor Royal.
[tie_slideshow] [tie_slide] Queen visits High Street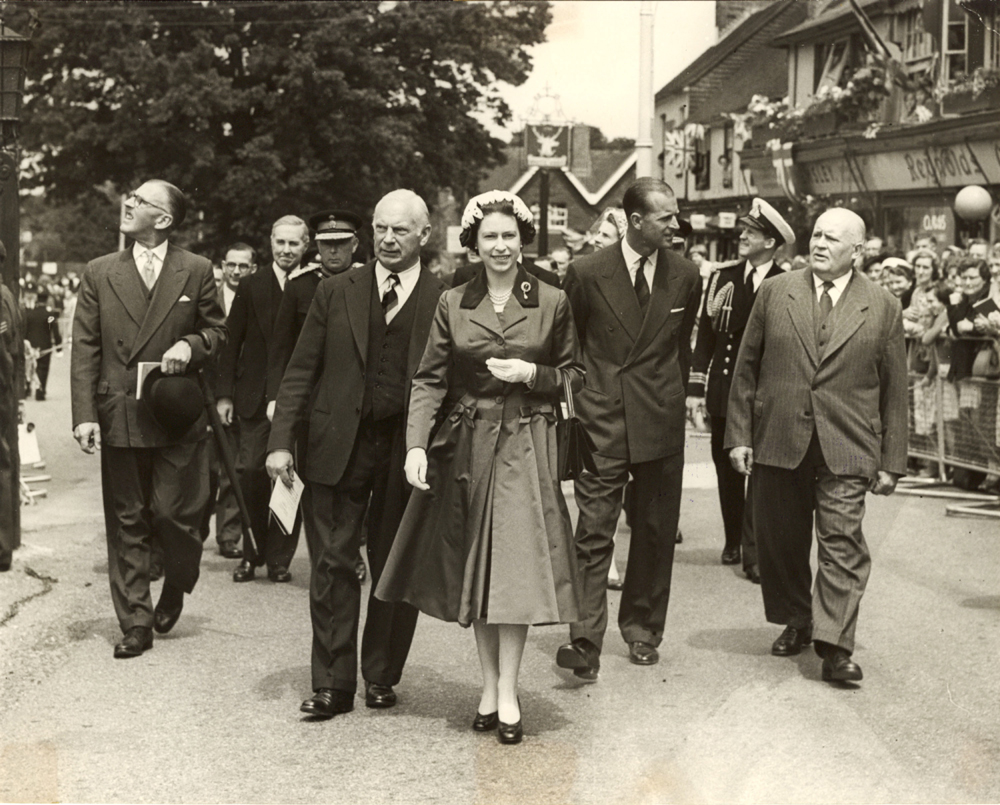 [/tie_slide] [tie_slide] Queen visits Broadwalk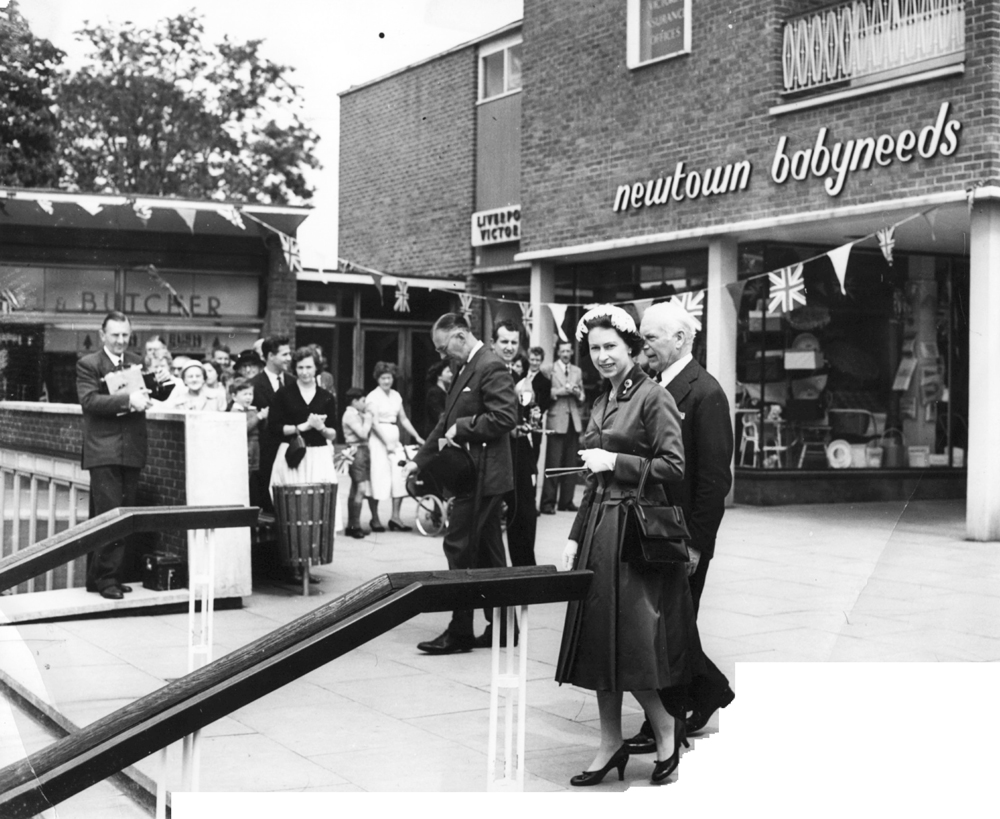 [/tie_slide] [/tie_slideshow]
Her next visit, the first after becoming our Queen, came on 9th June 1958 when she officially opened the revamped and extended Gatwick Airport. She then ventured into Crawley where she
planted a tree marking the official opening of the newly completed Queen's Square.
Her Majesty then took over a decade to return to RH10, opening Holy Trinity School and paying a visit to the Town Hall on 17th December 1969.
In 2006, HRH returned to a heaving Queen's Square, packed with well-wishers and later visited Thomas Bennett Community College on 3rd November 2006.
On all visits, crowds have flocked to see the Queen and welcome her to our town, as Allan Hambly from Crawley Town Council tells us:
"Large crowds have welcomed the Queen on all her visits to the town, which provides a great atmosphere and civic pride. Royal visits also shine a positive light on the town!"
At just ninety years young, we're sure Her Majesty will be back visiting Crawley soon!
[box type="shadow" align="" class="" width="800″]
A Right Royal Knees Up
In 2012, thousands of us up and down the country marked the Queen's Diamond Jubilee with community street parties! If you are thinking of holding an event to mark either the Queen's actual birthday (21st April) or her official birthday (12th June), here's all you need to know:
– For a residents/ neighbours-only street party, you don't need a license (if you don't plan on selling alcohol!). You just need to speak to Crawley Town Council (01293 438000) and if necessary, request a road closure.
– Start planning as soon as you can!
Get sharing out jobs with other hosts and make contact with the Council 4 – 6 weeks before the event is due to take place.
– A street-meet can take place on private land, such as gardens or driveways, without any requirement to fill in council forms.
– You do not need expensive insurance (public liability insurance) to host a community street party – unless you feel it is truly necessary. Quotes for insurance start from £50, which can be split between people attending, or you could hold a raffle or ask for donations to cover the cost.
-A food license is not needed!
The Food Standards Agency (FSA) has confirmed that one-off events such as street parties aren't usually considered food businesses, so there are no forms to fill in. However, you must ensure that any food provided is safe to eat. [/box]
On 21st April, a commemorative event will be held at Tilgate Park, as part of the National Beacon Lighting Celebrations – times to be confirmed. Red, white and blue flowers are also being planted in the park and in the town centre to make sure Crawley blooms during this majestic occasion!