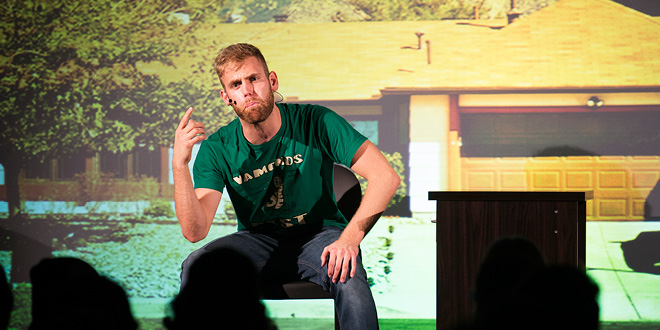 The Unauthorised Parody
Wednesday 18 November 8pm, The Hawth Crawley
SIXTY AWESOME EPISODES. ONE AWESOME SHOW YO!
A rip roaring ride through the greatest television show ever made.
Following sell-out runs at comedy festivals in Melbourne and Edinburgh, and following his first UK tour this spring, LA actor Miles Allen will tour the UK again this autumn with his hit solo show One Man Breaking Bad – The Unauthorised Parody.
LA actor Miles Allen smacks the senses with his super-charged, hilariously accurate renditions of all the iconic characters, including Walter White, Jesse, Saul, Skyler, Hank, Walt Junior, Mike and Gus Fring.
Allen's incredible impersonations break all five seasons down into one, exhilarating, and uproarious tour-de-force parody performance.
Miles Allen said, "This show is a love letter for all the fans who lived through the blood, meth, and tears of the greatest television show ever made."
Tickets: £20. Tickets can be purchased from The Hawth Box Office on 01293 553636 or by visiting www.hawth.co.uk.