The Night Owls Taking Revellers Under Their Wings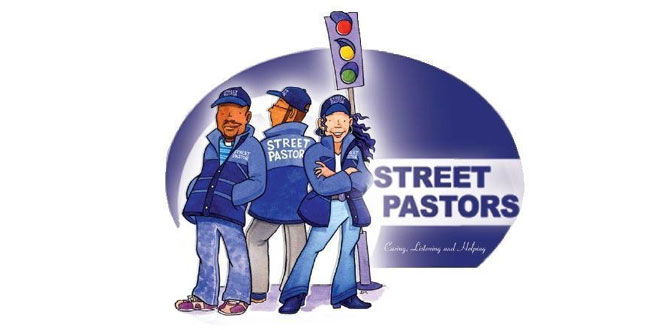 "More tea, vicar?" Actually, "fancy a pint, pastor?" is the more likely invitation for the Street Pastors of Redhill and Reigate as they patrol the area's pubs and clubs. Pastors pub-crawling? Well, sort of, but not in a conventional way!
So what exactly is a street pastor? Not a pub crawler, neither a street corner preacher shouting from a soapbox, instead, a pastor in the original sense – a shepherd looking after a flock, from the
Latin verb 'pascere' to lead to pasture – one who cares. Indeed the Street Pastors' motto is caring, listening, helping.
The Street Pastor scheme began in 2003 when the first group of 18 volunteers ventured onto the night streets of Brixton, South London, offering help and assistance to anyone who needed it. Today, 14 years later under the governing body of the Ascension Trust, and in partnership with police, local councils and other agencies, 20,000 church members now volunteer in more than 300 UK towns and cities, plus a growing number overseas. Their mission is to engage with people on the streets while co-ordinating with other partners in the night-time economy to make communities safer. It has been noted nationwide that wherever Street Pastors patrol, crime and anti-social behaviour has gone down.
Our local Street Pastors group has been established for five years and covers Redhill and Reigate town centres. Before Liquid and Envy night club closed down the focus of their work was in Redhill, however, since the club's demise, the area's nightlife has shifted to Reigate where clubs Mishiko (previously JJ's) and Joules offer entertainment into the early hours. Over the years this dedicated team have built up relationships with both patrons and staff of the area's pubs and clubs, and in their distinctive uniforms, they are a familiar sight, a visible sign of assistance on the streets at a time when most of us are tucked up in bed.
Each stint is different, and the Street Pastors never know quite what situations they will come across. However, each session starts in the same way as they meet at 10.00pm to pray at St Matthew's Church, Redhill before heading off in smaller groups to patrol the streets for several hours. Armed with flip-flops, simple medical supplies and fully-charged phones, they are ready for almost anything that the night may bring.
The Pastors work in Redhill once a month and fortnightly in Reigate. A typical night might involve calling cabs for revellers over the limit, rescuing someone's belongings, handing out flip-flops to crippled stiletto-wearers, administering basic first aid or calling the emergency services. Some people just appreciate a friendly, listening ear for their woes – or even their joys. After all, there's a lot to celebrate in Redhill and Reigate!
For more information about Redhill and Reigate Street Pastors, email: redhill@streetpastors.org.uk
By Sarah Ballingal