Have Yourself A Merry Little Christmas Shop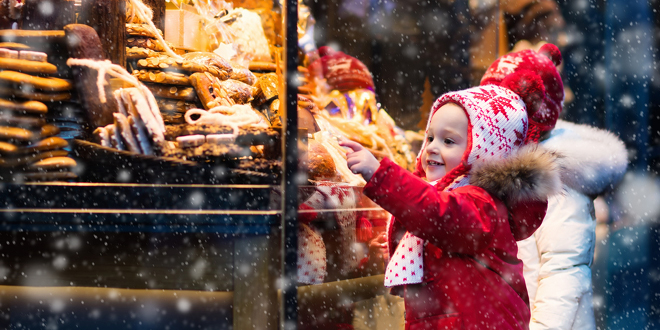 It's supposed to be the most wonderful time of the year, but with so much to do; we can easily get stressed out. I am sure many parents would agree that the activity which tops the list of most stressful festive experiences has to be shopping with the kids in tow.
Stores and supermarkets heaving with frantic shoppers, combined with over-excited and tired children is a mix which leaves most of us feeling completely frazzled and more no no no than ho ho ho.
So, before you embark on this year's Christmas shopping trips, read our top tips for making the experience as frazzle-free as possible!
Start EARLY
We all know that as the big day creeps closer, the shops become busier with those looking for 'last minute' must-haves – so if you've been putting it off; you need to simply get going.
Arm yourself with a list, get the kids ready and hit the High Street as soon as well-stocked stores open. This means that you can have bought most of your pressies by early afternoon (even when taking a well-deserved stop for breakfast or lunch) and then all relax on the sofa, watching a festive film while other shoppers battle it out!
Get The Kids Involved
If children are involved in the process, they're more likely to stay engaged and happy throughout their trip to the shops. As you write your trusty to-buy list; ask for their ideas on what to buy grandma, their school friends or their teacher; then when it comes to finding it, they can 'help' you look for it and feel a sense of accomplishment!
Create Christmas Experiences
Sadly, we all know that Christmas shopping is not like the scenes in our favourite festive family films, but that doesn't mean we can't be inspired by them! After a trip to the shops, make that magical visit to Santa's grotto, or for bigger kids; a hot chocolate topped with cream and marshmallows. The mayhem of the hours before will soon be forgotten!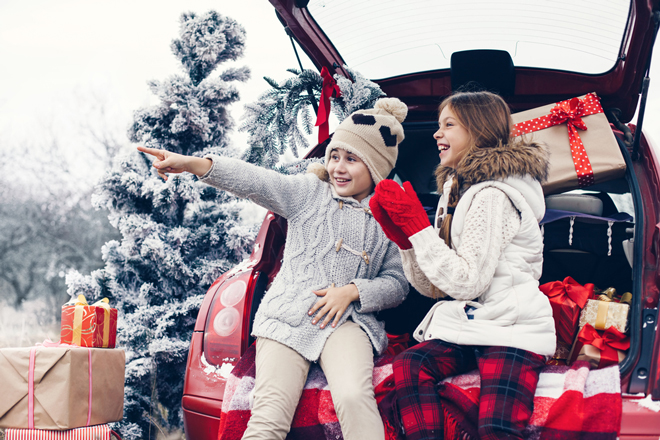 Don't forget that many of our beautiful towns have shopping days and activities happening (including East Grinstead's T'was The Sunday Before Christmas) which is not only a brilliant way to support local, small businesses but also get in the community Christmas atmosphere.
Swapping Shopping
If Christmas shopping with the kids is just not possible (after all, most of the gifts you'll be buying will most likely be for them!), schedule 'swapping' or 'shopping' dates in with other parents! Organise a time to look after a friend's children too while they pop to the shops and then swap over, so you can get your pressies sorted without having to worry about keeping the kids busy. The kids will be kept occupied, and you'll have most of your shopping done – happy days all round!
Shop online
One of the easiest ways to avoid the hassle and hustle and bustle of the shops with the kids is by shopping online. Last Christmas alone more than £25 billion was spent while we shop from our sofas, making it an ideal way of getting our gifts without even having to leave our homes.
However, as you can imagine, many retailers are inundated with online orders and some can take longer than expected. To combat waiting in for parcels to arrive, many retailers offer click and collect options, allowing you to pick up your shopping at a convenient time to suit you!
By Shelley Welti