Magna Carta: Law and Legacy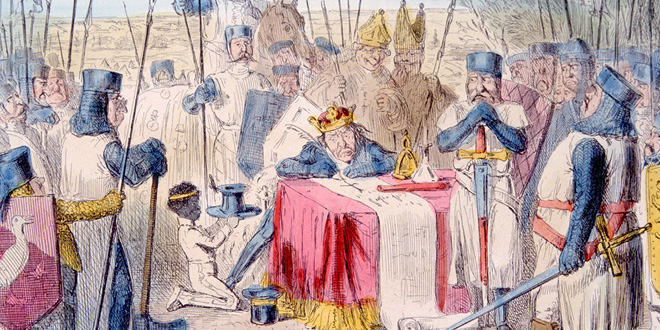 800 years ago, in Runnymede, Surrey, the Magna Carta (derived from Latin as the Great Charter) was sealed by King John – limiting the power of authoritarian rule, paving the way for trial by jury and defining limits on taxation; all still very relevant enforcements today.
To commemorate and highlight the importance of the Magna Carta, Surrey Heritage have designed a pop-up exhibition that is currently running at Reigate Library and will be visiting Horley Library, over the next month.
"The history and detail of the story of Magna Carta is complicated and can be confusing for a modern audience so we tried to make it as visual and engaging as possible," Barrie Higham, Heritage Manager for Surrey History Centre said. "Hopefully it will show why the events that took place 800 years ago in a quiet water meadow in Runnymede were so important in the history of the world and still relevant to us today."
"You only need to look at the current debates about Freedom of Information, Human Rights, phone hacking scandals etc. to see how the basic principles of Magna Carta are still the subject of debate."
See the pop-up display at Reigate Library until 29th August and at Horley Library between 28th September and 10th October.