Lady missing from Crawley Down (has now been found)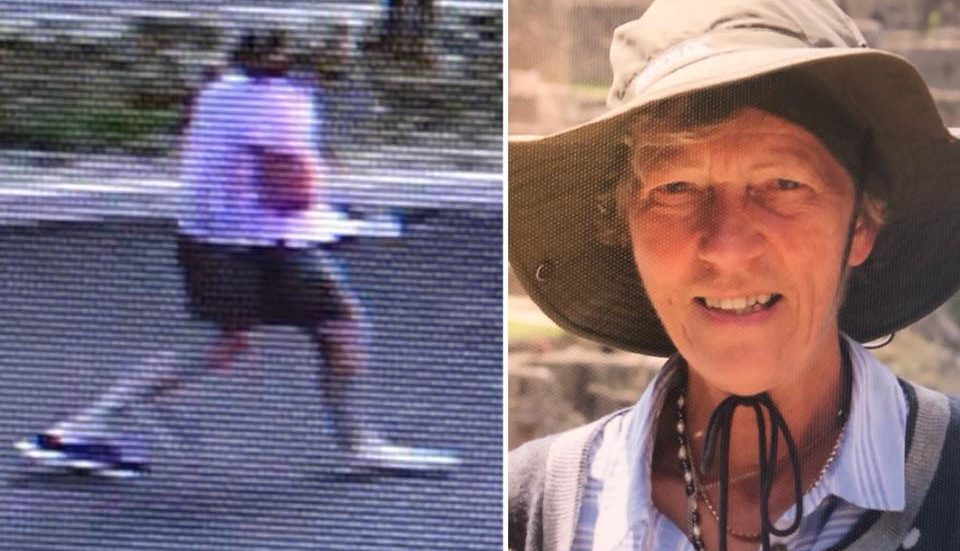 Update from her family…
She has been found, very muddy but safe and well and back home. Thank you so much to everyone who dropped everything to go and search. We are all really touched by your efforts. Restored my faith in the human race and you should all be very proud of yourselves as a village and community. Thank you ?
Copying and re-posting this up from Facebook group for Crawley Down.
"An elderly lady with dementia has gone missing around the area of Crawley Down. She went missing at around 2.00pm but the police have only just been notified. She is believed to be wearing pinkish colour shorts a white top and only 1 blue slipper. If anyone has seen her please call 999"
Please keep your eyes open and liaise with authorities if you've seen her at all.
The lady's name is Heather Beaumont.
Update/addition from Sussex Police
https://www.sussex.police.uk/news/concerns-for-heather-beaumont-missing-from-crawley-down/
Police are searching for Heather Beaumont, who has been missing from her home in Crawley Down since about 2.15pm on Tuesday (24 July).
Officers and her family are concerned for the 68-year-old's welfare, as she suffers from dementia and is not believed to be in possession of a mobile phone.
Heather is described as white, about 5'6", of slim build, with blonde hair which is not quite shoulder length.
She was last seen wearing a pink and white checked shirt, grey shorts and possibly odd shoes.
Anyone who sees Heather or who has any information about her whereabouts is asked to report it online or call 101 quoting serial 1114 of 24/07.