Julie Gives The Gift Of Hearing To Armenia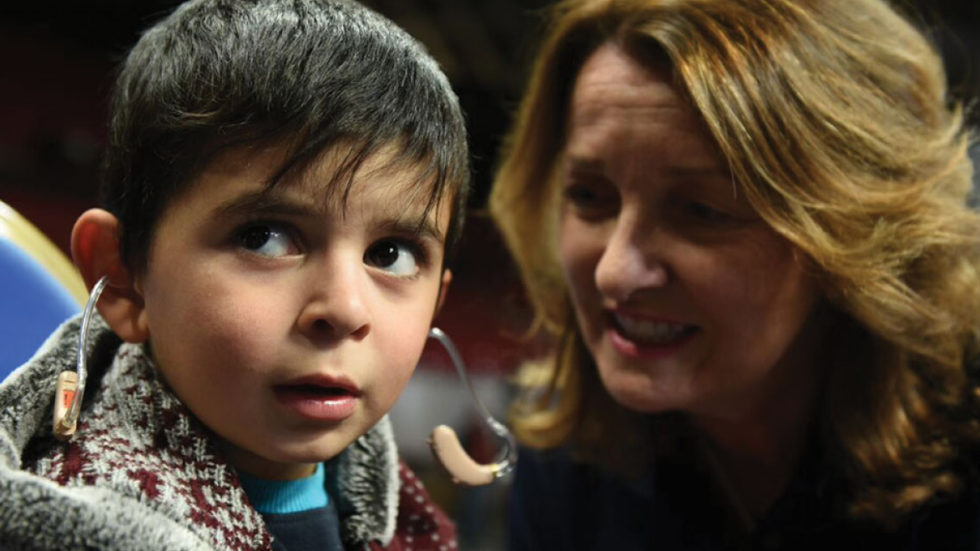 An audiologist from Reigate has returned home after helping to give the gift of hearing to more than 1,700 people with long-standing hearing conditions in the mountainous former Soviet republic of Armenia as part of an initiative led by hearing care professionals.
Audiologist Julie Ormerod, who has run Reigate Hearing Centre for more than 20 years, took part in the mission with representatives of Starkey Hearing Technologies, and a group of business owners and audiologists. Those taking part took time out of their practices to travel 2,400 miles from the UK to Yerevan in Armenia.
The aim of the mission was to help more than 1,700 local people, fitting hearing instruments, counselling and providing aftercare, whilst working closely with a team based in Armenia.
The mission was the second phase of the project after a team had visited in June to carry out hearing screening and take ear impressions of the people who were identified for support – the ones most in need of better hearing.
The mission was ground breaking as it was the first time a UK team had fitted devices overseas as part of the worldwide Starkey Foundation initiative, which has to date provided more than 1.9million hearing devices in more than 100 countries.
Julie says: "The Reigate Hearing Centre in Castlefield Road, which has been established in Reigate for 22 years has a very good relationship with Starkey Hearing Technogies, being one of their partners, and having fitted their hearing instruments for over 20 years. They asked for volunteers to go on this first Mission to Armenia and I was keen to do so, having seen and read about the work of the Starkey Hearing Foundation around the world. It is my first time but I hope that it is not the last. '
" We hope to be able to return to carry out a further Mission in 2018. I felt honoured and privileged to have been asked to participate and to have been able to change so many lives in a short space of time for which the people were so truly grateful."
Julie added: "My aim is to raise awareness of the Starkey Hearing Foundation and its activities.
I know there must be many old (working or broken) hearing aids in drawers and I would like to reach out to your readership to ask for them to be donated to the charity So the World May Hear.
By Jacob White